The Mormon Tabernacle Choir is world renowned for its choral singing. Recently, a new album called This is the Christ released by the Mormon Tabernacle Choir made the news for its meteoric rise in the charts. One of the songs featured in that CD is by composer Daniel Carter. The song is called "Come Unto Him."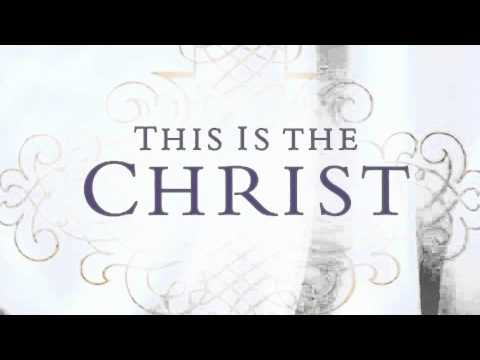 Daniel Carter is an American composer and songwriter born in Caldwell, Idaho, and known primarily for religious music that is performed by members of the Church of Latter Day Saints.
Carter began composing when he was quite young. This particular piece was written when he was still in college. Here is an excerpt from an article by Daniel Carter in which he tells in his own words how he came to write this piece:
"On a very hot summer July Friday night in 1978, I wrote a song called "Come unto Him". I was living with my long time friend and former high school Spanish teacher, Eric Bjarnson and his family. I was in college, and Eric was a doctoral candidate working out of Indiana University. Eric and I were both employed at a factory, while trying to stay in school.

On this hot night, exhausted from work and school, I read the words from Matthew 11:28-30:

Come to me, all who labor and are heavy laden, and I will give you rest. Take my yoke upon you, and learn from me, for I am gentle and lowly in heart, and you will find rest for your souls. For my yoke is easy, and my burden is light.

A few weeks previously, Eric and his wife, Dianne bought a new piano. It was a beautiful five foot upright with an ebony finish. They sacrificed to buy it. The piano was moved to the room I stayed in, not in the living room. I protested, but Dianne was firm about it remaining in my room, so that I would focus on my studies and composing.
Despite the hour being late, and all of us completely worn out, I needed to write this piece. I played as quietly as I could so I wouldn't wake the others. After working on the piece well into the night, Eric came in the next morning and asked:"Is it finished?"I blurted out apologies for making noise and he stopped me and asked again: "But is it finished?" I said "Yes." He asked if I would play it for him. Eric has a beautiful tenor voice. Some of the most beautiful music I have ever heard has been sung by Eric and his sister, Anna, a coloratura soprano. I played as Eric sang. There in a little yellow shack where the paint was peeling off, next to a rural road surrounded by green pastures, cattle, flies, and the bleating of goats came the sound of a tired, overworked tenor singing, "Come unto him, all ye who labor…" and we were both rejuvenated."
During the decades that have passed since Carter composed "Come Unto Him", the piece has grown in popularity, and this is why, when the Mormon Tabernacle Choir released its new album, Daniel Carter's "Come Unto Him" was one of the pieces selected. If you would like to buy the new CD,  you can get it right here:
Recently Daniel Carter has been involved in composing for musical theater. If you would like to learn more about that, you can read about his new project, the Debt Collector, here.
© 2011 Aya Katz