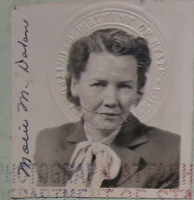 Sometimes we don't realize who our favorite authors really are. For years, when people asked me to list mine, the list included Ayn Rand, Emily Bronte, Nathaniel Hawthorne, Robert Heinlein, Adam Corby, J.D. Salinger, Muriel Spark, Betty Smith and a few others who changed from time to time. Mary Dolan did not figure in that list. Why? Because I couldn't even remember her name. But this did not mean that she had not left a lasting impression on me. It was just that I took her for granted. I believed, foolishly, that she would always be there for me, her book waiting to be re-read, available at a moment's notice in the local library.
I could no more think to name her as one of my favorite authors than I could think to name the person who thought up the first book of Samuel. If, indeed, there was only one such person.
It was the subject of her book that I remembered: Hannibal of Carthage. I did not even remember the title, although it was the same as the subject. It was a generic title by what I thought at the time was a generic author of historical novels. Yes, the book was fiction. But she did not invent the plot. She only reported it. The plot was living history. How much credit should she get for telling us the truth?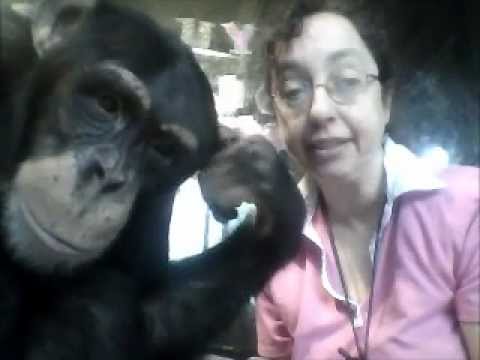 Today, I understand how rare that is, and I also see what craft and dedication went into fashioning that book.  She understood the real issue that is at stake in Hannibal's undertaking and the true reason he was defeated: that his own most powerful countrymen and those he sought  to liberate among the Roman vassals did not in the end support the undertaking. You can lead a man to freedom, but you cannot make him take it. You can give your country your all, but you will not always win support. It may be hard to build an empire, but it is harder still to fight an empire without in turn trying to build another one.
And in her skimpy, self-effacing introduction, she also reveals some other things she knew:
"They were Phoenicians, and they shared a common ancestry with Abraham. Despite their epic enterprise on land and sea, no literature survives to shelter their good name. Yet they had admirable qualities, and they appreciated their audacious leader. The Carthaginian majorities did not fail Hannibal. It was the ruling few who undermined him and betrayed him. In the Third Punic War the Carthaginians displayed the ultimate in gallantry. They held out to the death. Their town was sacked and burned and razed, and by tradition, sown with salt. The English, French, and Spaniards, the Portuguese, the Irish and the Welsh that have inherited Semitic features from the Lord knows where, have learned their ancient history from the words of Rome. The ties of language, it appears, are stronger than the ties of blood."
Not only is this true, but also it often scans! Many of the sentences arrange themselves into perfect iambs:
Their town/ was sacked/ and burned, and razed/ and by/ tradi/tion sown/with salt./
How perfect is that? Who was this woman whose prose was almost poetry, her words like prophecies? How is it that I overlooked her contribution, thinking it was only the subject matter and not what she had to say about it?
She writes: "The reader is pursuing here more than a brilliant general, more than a gallant soldier. He is pursuing a much rarer incarnation — a true patriot. It was without the taint, so seldom absent, of a personal ambition."
Is it possible that she was like that, too? So intent on the task of telling her story, that she did not make the reader notice who it was that told it?
In this day and age when every author is compelled to sell not his books, his words, his writing or his message, but his own personal brand, isn't that refreshing? She did not want to make us think of her. She wanted to assign all the glory that he'd earned to Hannibal.
But I still want to know, who was she?
Biographical Conjectures
I don't know the answer, but I do have a theory, hanging on a few loose facts. Although the name of the author on the title page is "Mary Dolan", on the copyright page she is listed as Marie M. Dolan. The copyright date is 1955. The Publisher is MacMillan.
I think I found her passport.
 Did she die intestate and without any living heirs? How did her personal records come to be floating around in cyberspace? Is she buried in a pauper's grave somewhere? Or did she live a comfortable life, and was the obscurity that surrounded her something that she wanted for herself?
Here is what we learn about her from www.passportland.com:
Marie Margaret Dolan (5 July 1906, Wilmette, Illinois – 21 April 1997, New York City, NY) was the daughter of Edward B and Mary C Dolan.

In 1910, she was living with her parents at 824 Oakwood Drive, New Trier, Illinois.

In 1930, she was living with her widowed mother at 29 West End Avenue, Chicago. Her occupation looks like something to do with advertising.

On 30 June 1937, she sailed from Cherbourg to New York on the SS Europa. Marie Dolan was living at 110 Morningside Drive, New York, NY (an apartment block close to Columbia University).

In 1950, Marie Dolan was living at 110 Morningside Drive, New York, NY, with her mother Mary C Dolan. Her 1950 trip took her by sea to Europe, arriving in Piraeus, Greece on 14 May, then Italy, France and Spain. She sailed back to New York on the SS LaGuardia from Gibraltar on 21/22 June, arriving 28 June 1950. She was single.
I also know that she is listed in the catalog of Columbia University for the year 1930/31. Was she a gifted classics scholar who retired early and then went in 1950 to visit all the sites that she describes in her book, the better to prepare for its eventual publication in 1955?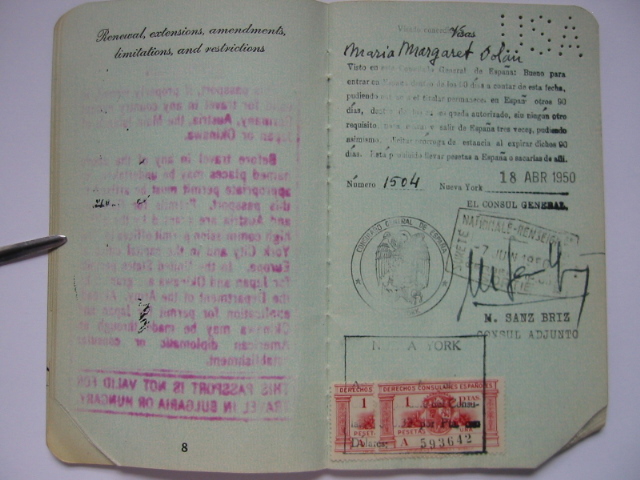 Was she a lonely spinster living with her mother at the time of her 1950 European trip? Did her mother die sometime between 1950 and 1955? She dedicated the book to her: "To the memory of my mother, who was herself a person of good courage." Herself a person of good courage? Implying what? Like Hannibal? Or like Mary Dolan?
Marie M. Dolan died on the 21st of Apri in  1997 in New York City. Where is she buried? Who  came to the funeral? Who is her intellectual heir? Or didn't she need one to spread the faith of what she believed in? Did she perhaps trust that despite the fact that the Grand Prairie Memorial Library, and many others like it, unshelved her books as early as 1990, that someday soon a champion would arise to bring them back to light? Or did she think the seed was sown, and was she content to let the book die with her, as long as someone who had read it long ago recalled the lessons learned?
Copyright 2012 Aya Katz
Books About Hannibal