Ni
neteen years ago, on April 19, 1993, the United States government, through the agency of the ATF and with assistance of other agencies, completed a siege against innocent citizens in their homes with a fiery inferno that took the lives of all who lived there. This took place at Mt. Carmel, near Waco, Texas. It has never been acknowledged by the government as a criminal act.
It was not a secret raid. It didn't happen really fast. It's not as if we — the people of the United States — could not have done something to put a stop to it. The initial attack on the residence took place on February 28, 1993. The siege lasted till April 19. Everybody watched it on TV.  Everybody had an opinion. But the vast majority of the citizenry seemed to believe that however unfortunate the events might be, there was no violation of the constitutional rights of the people of Mt. Carmel. This is the greatest tragedy that emerged from the Mt. Carmel Massacre. It was not just the men, women and children of Mt. Carmel who died that day. It was the rule of law. It was the United States Constitution. It was everybody's freedom that went up in flames: yours, mine and that of our children and our children's children.
I thought I was going to write a long essay about this, but I've changed my mind. I don't think there is anything to be said that hasn't already been said. So instead, I am embedding a very thorough documentary about what happened.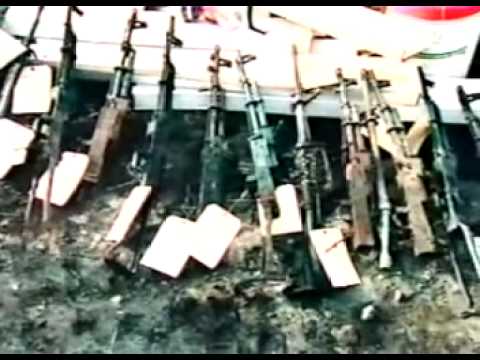 Set aside some time today to watch this video. Think about what happened and why it happened, and about what  you personally would do if it happened again today, to you or to one of  your neighbors.