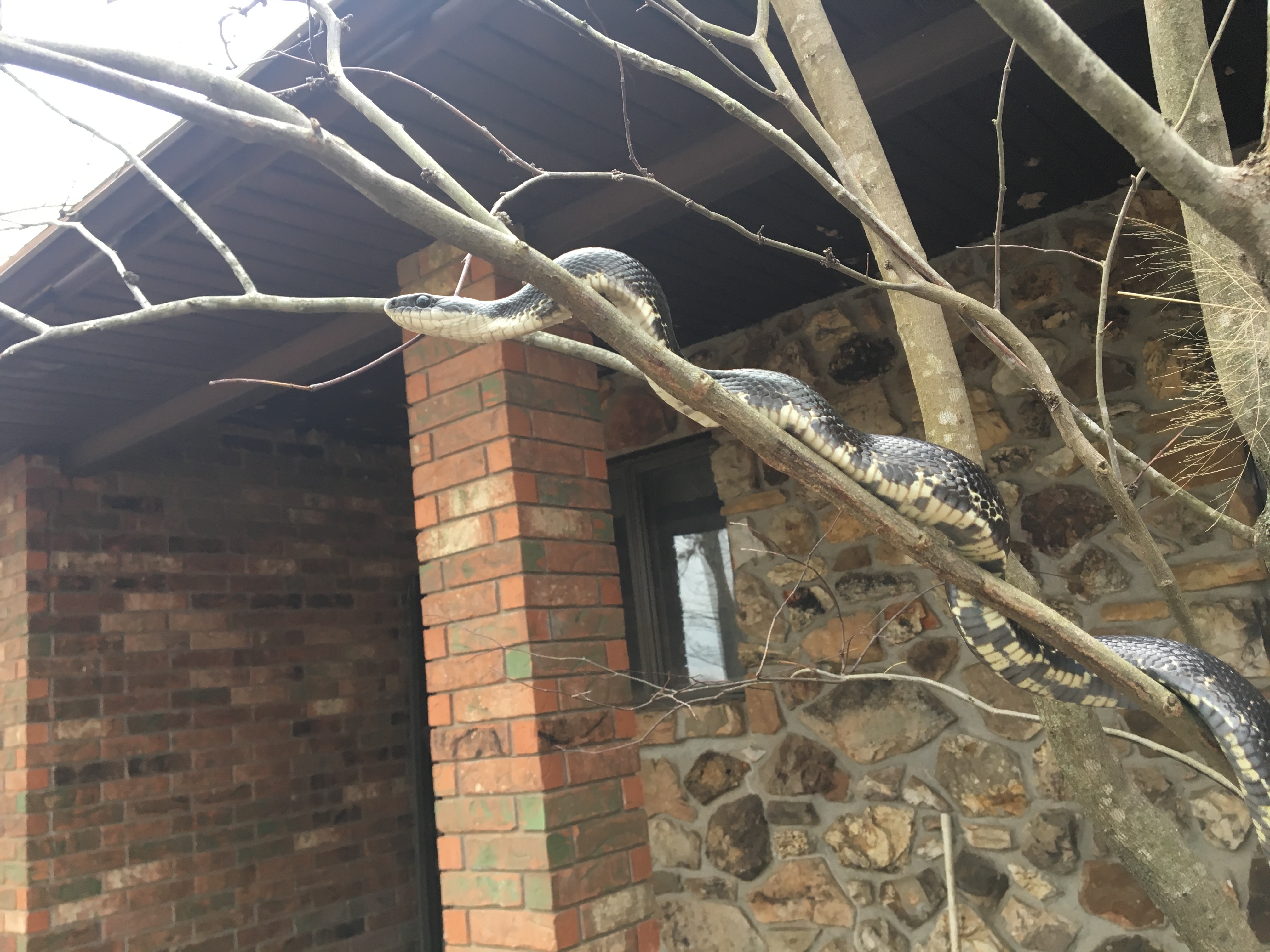 Everybody can find beauty in a flower, or a butterfly or a deer. But if you love nature, then you also see the symmetry and the grace of a common, ordinary black rat snake.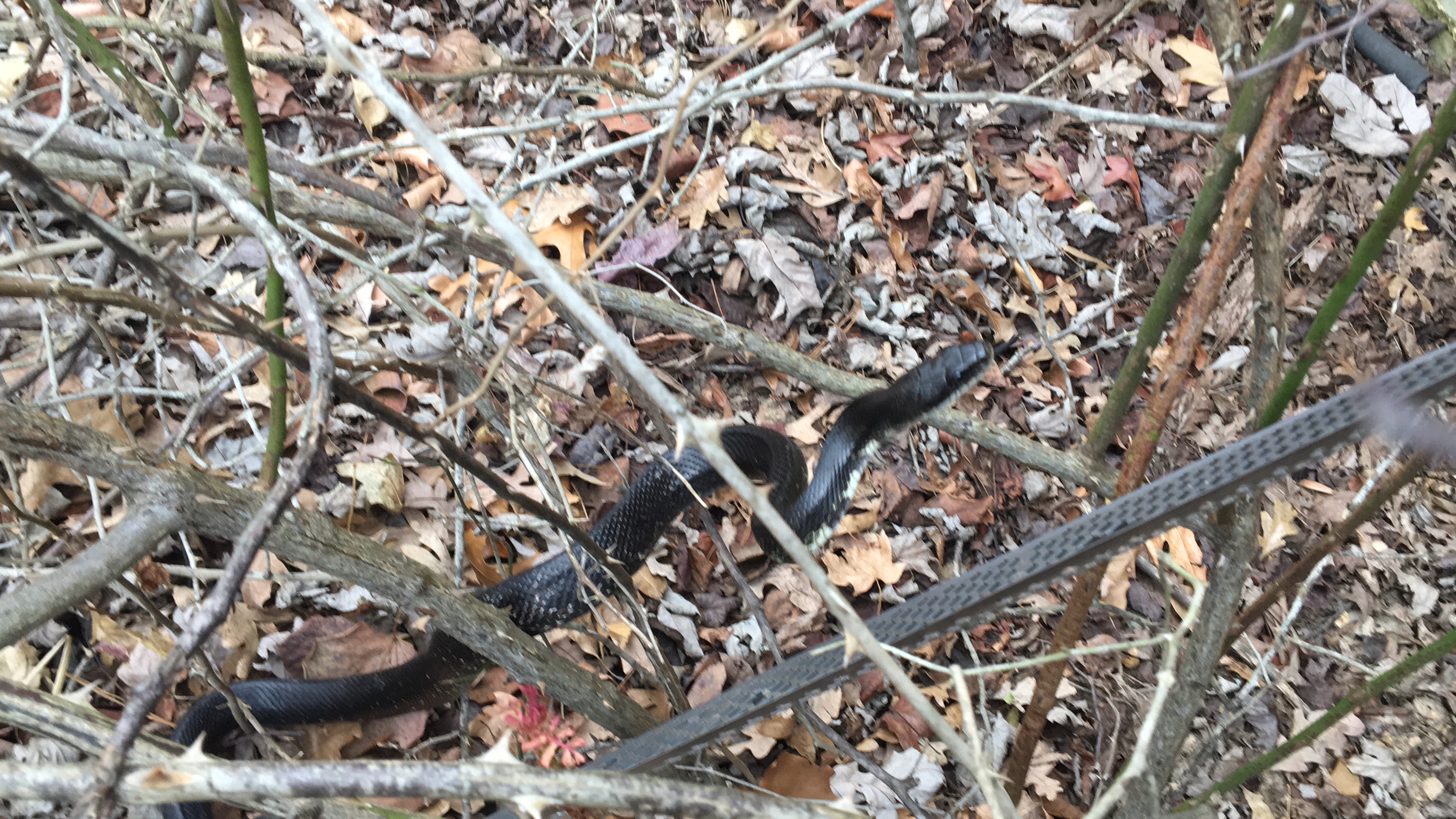 This December, just before the weather turned so cold that all the snakes went into hibernation, this beautiful creature decided to hang out right at the entry of my house.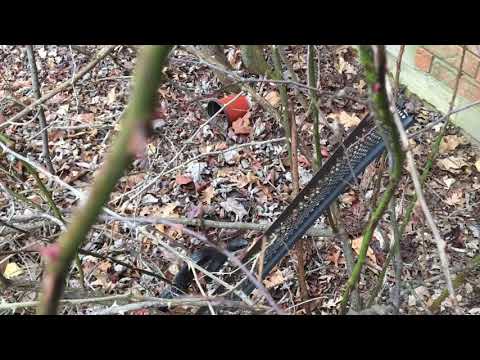 I spotted its long, black form on the ground, but it did not stay there for long. Soon it was climbing the bare limbs of the bushes and trees at my entry.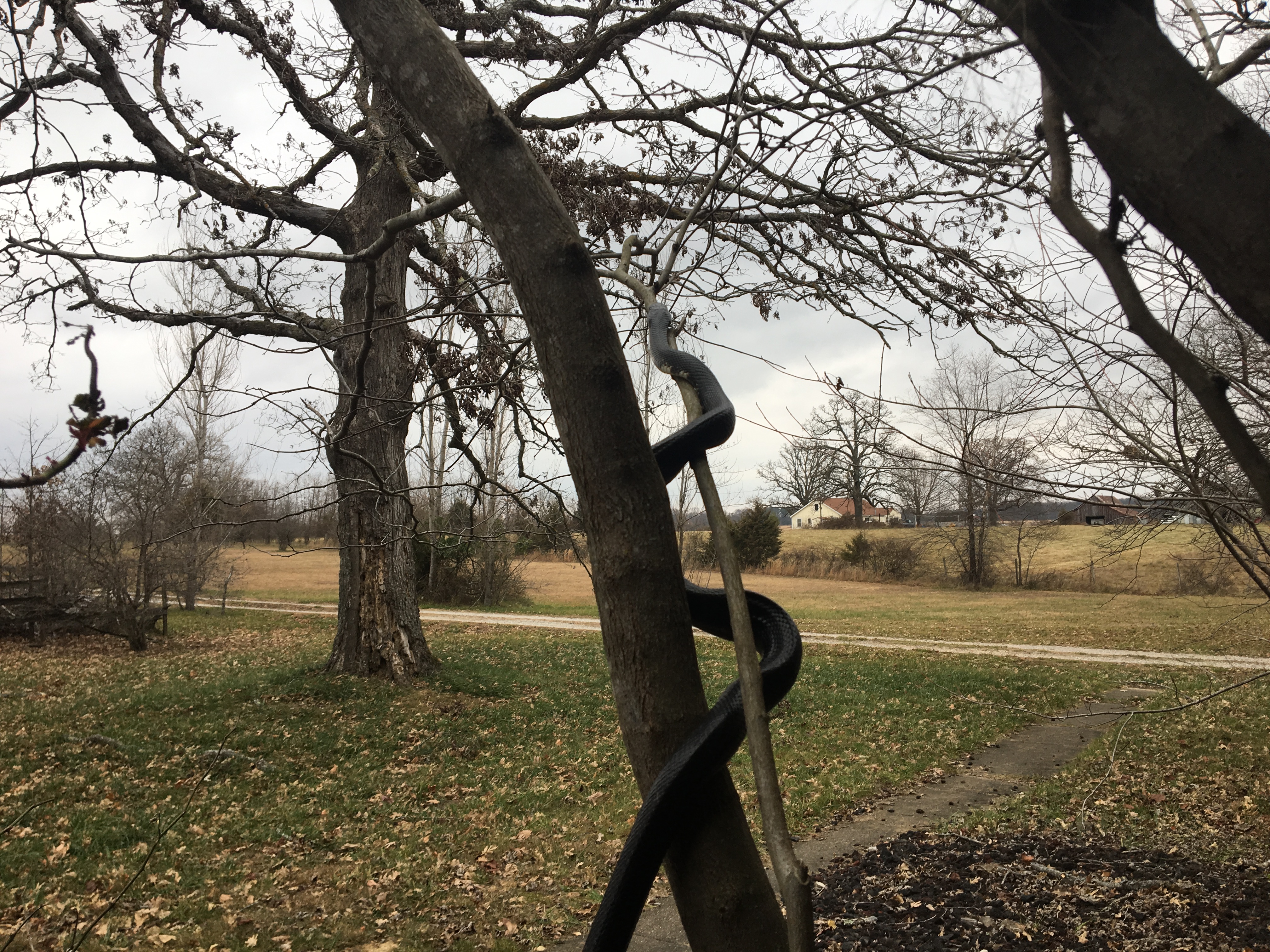 The snake saw me, but it was not afraid. It posed for pictures, and it stuck its tongue out periodically.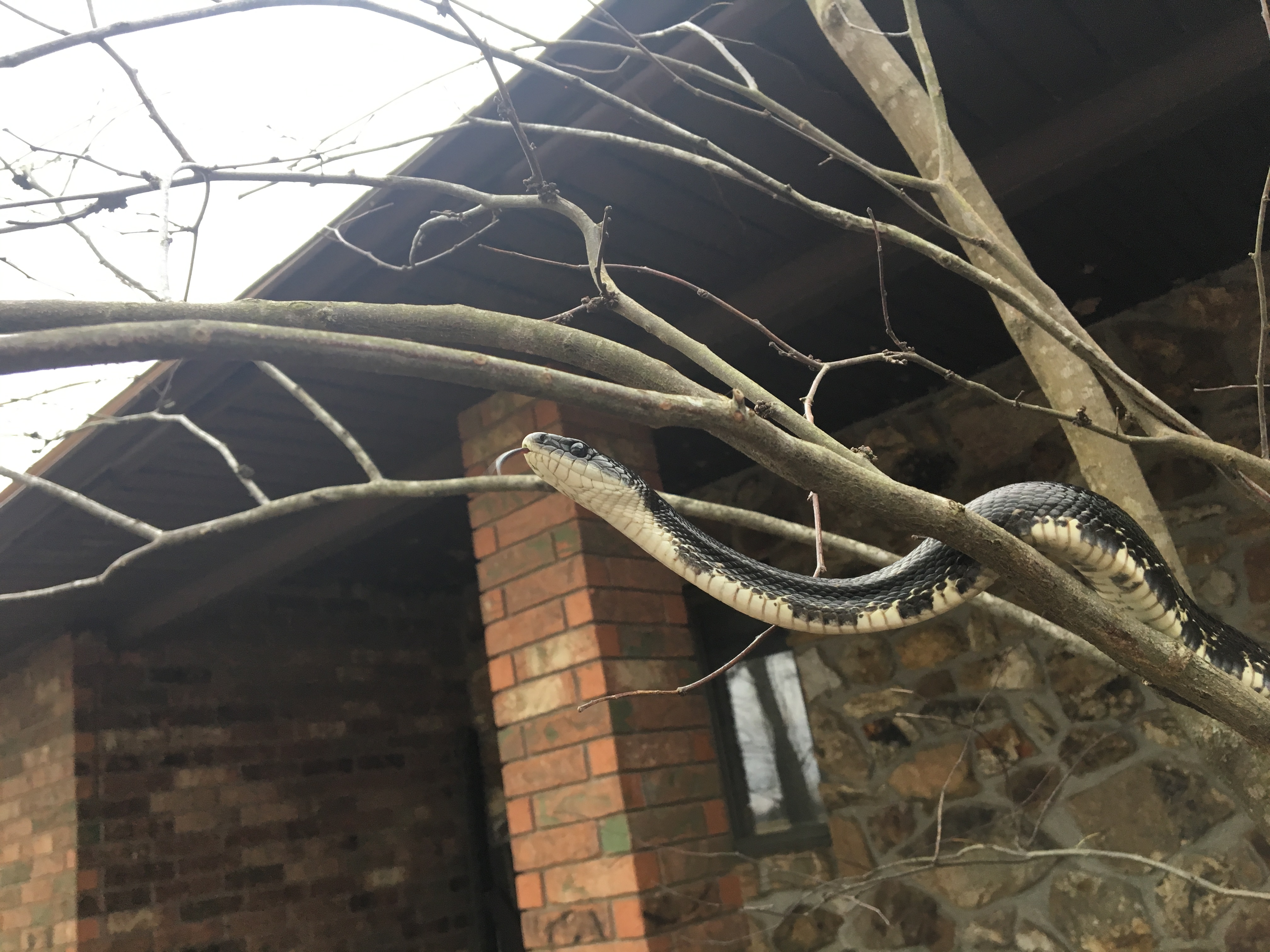 Isn't it a glorious world where both rats and rat snakes can live side by side? If you abhor violence, maybe you should check your premises. It's the beautiful black rat snakes that keep our rat population down, without eradicating either species.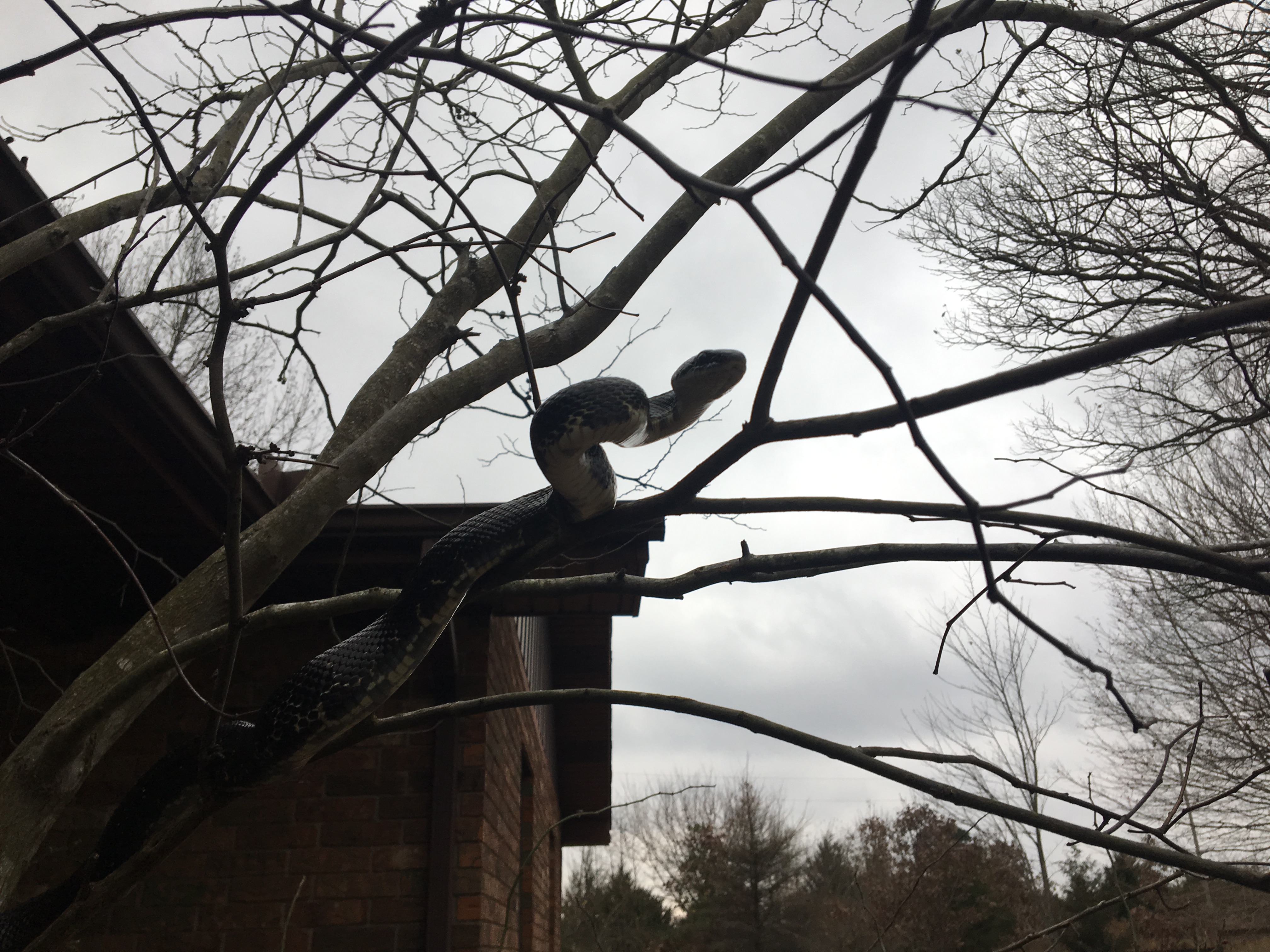 Live and let live is a policy I support. But it does not mean what people think it means. It does not mean peace and tranquility. It means the struggle for life that makes life itself possible. For all of us!