We read about people who travel long distances just in order to watch the turning of the leaves. I used to travel quite a bit, though not for that purpose. These days I can't travel, but I find that I only have to take a few steps from my front door to see the leaves turning colors.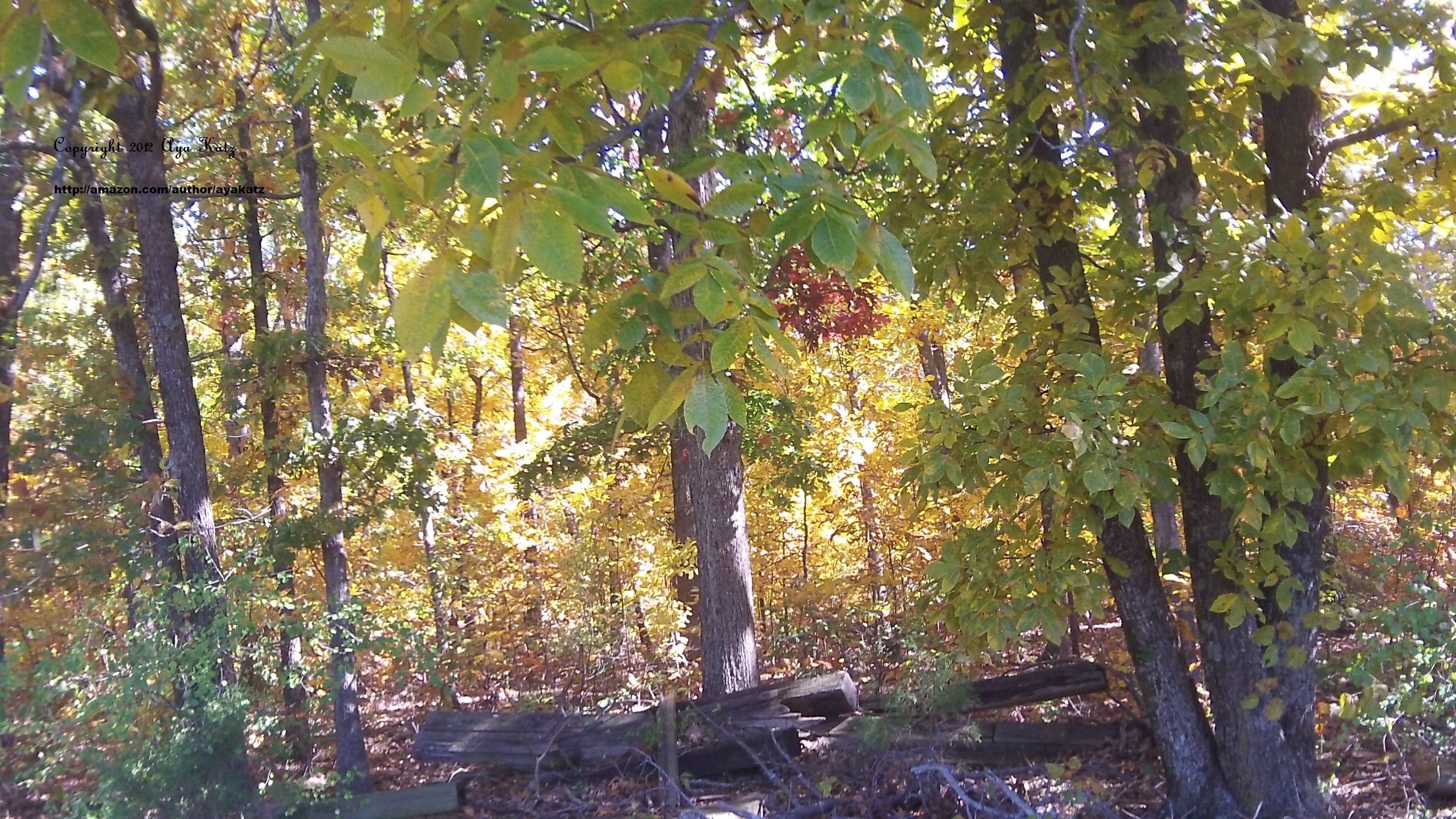 The play of light and shadow creates an air of mystery.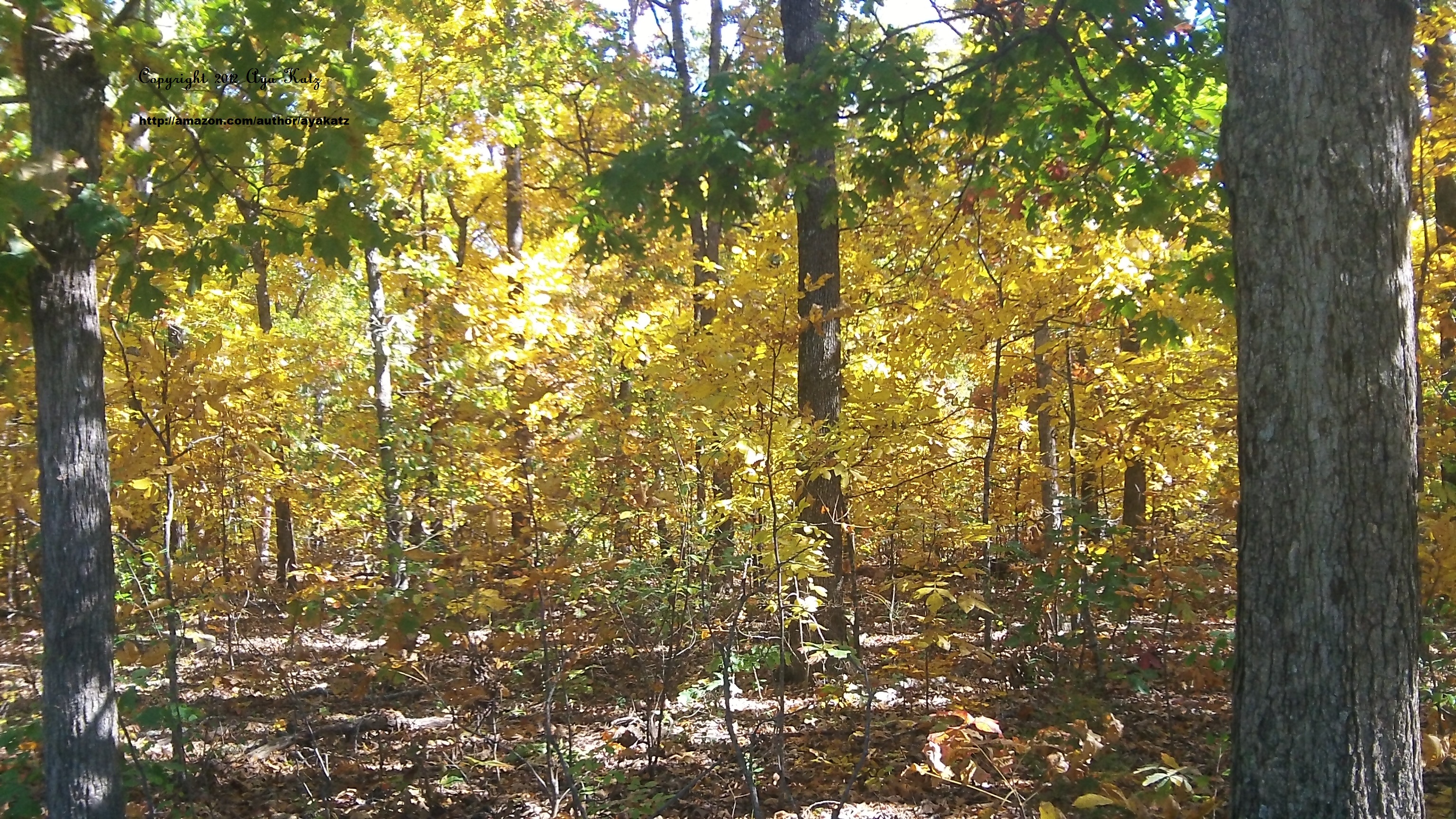 The underbrush has turned golden, but the big trees are still green.
Outside the woods, the trees are even taller.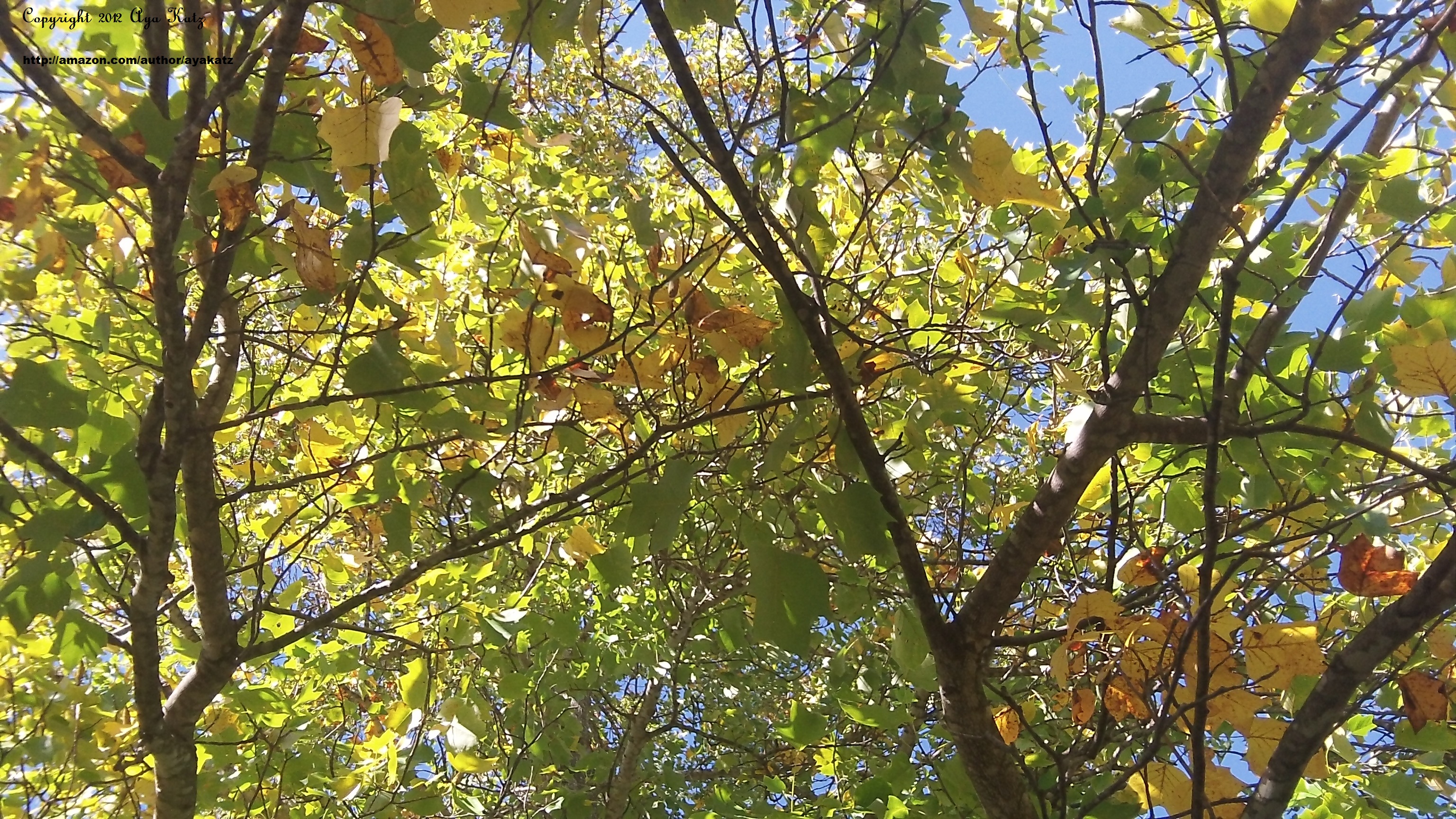 Take a closer look, and you see that the collective canopy is composed of individual leaves.
Even my pasture is turning colors.
The rays of the sun caress the pasture and its growing young trees.
A single oak leaf shows red against the grass.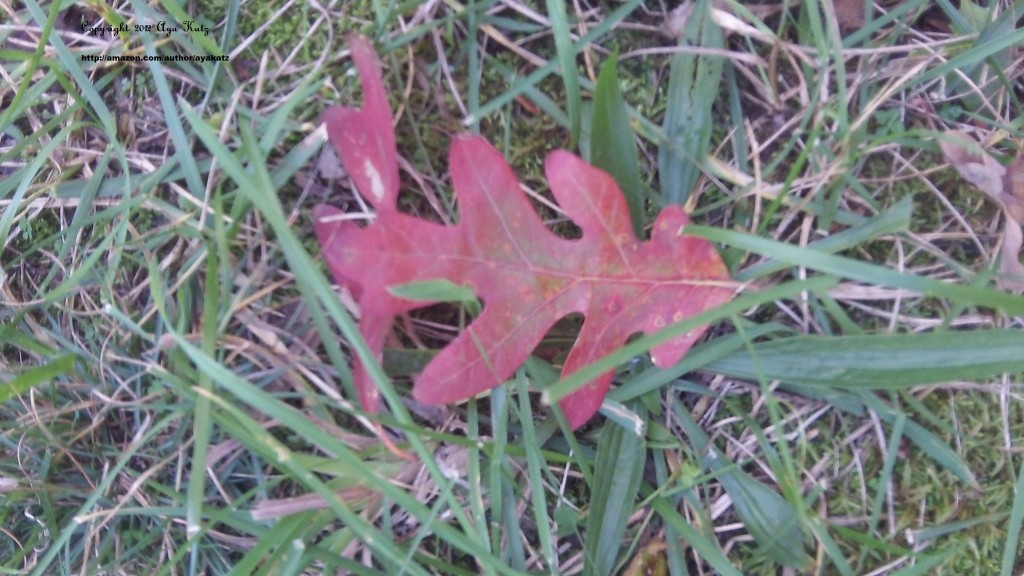 Some leaves have interesting  and even unexpected shapes.
Together they are a multitude, but alone each is a thing of beauty unto itself.
Because I have to take care of Bow, I cannot travel.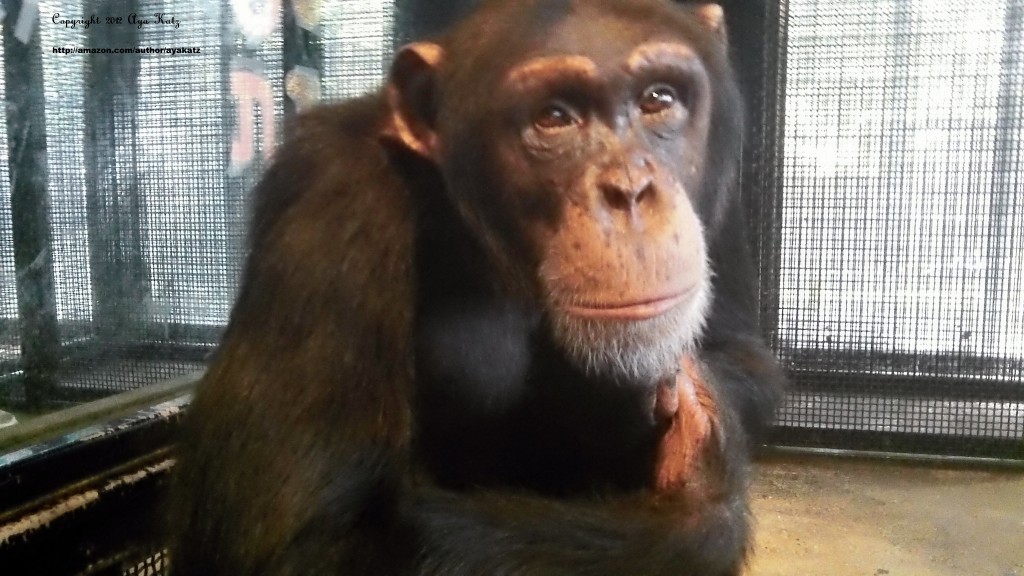 But this is not a problem for me. All I have to do is step out of the house for a moment or two.
When there is beauty all around us who needs to travel?
Copyright 2012 Aya Katz
 If you  enjoyed this article, you may also enjoy the following products:
Copyright 2012 Aya Katz