When I was writing about the species of milkweed that is found in the Middle East, the Sodom's Apple plant. I mentioned that I had spotted something that looked like milkweed in my pasture.
But it was not milkweed. It was dogbane — Apocynum cannabinum.
Dogbane and milkweed look very similar, before they bloom. They both have waxy leaves and both give a milky discharge if they are injured. Here are some tips for telling them apart.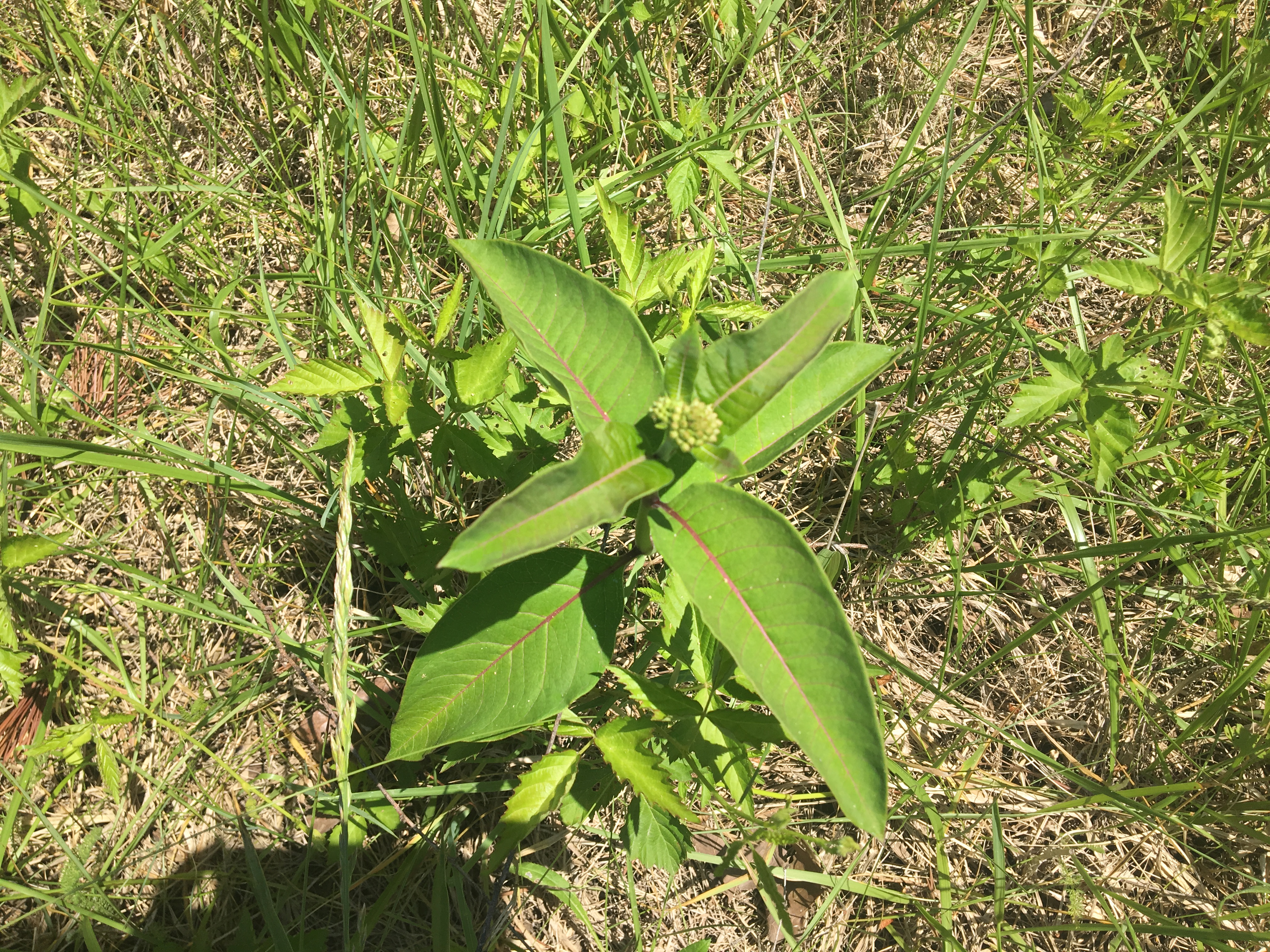 Milkweed plants (asclepias) are bigger than dogbane and their leaves are broader. There is a slight reddish tinge to the vein that runs through the middle of the leaf, dividing it in two. The leaves are more "waxy" on the milkweed than the dogbane.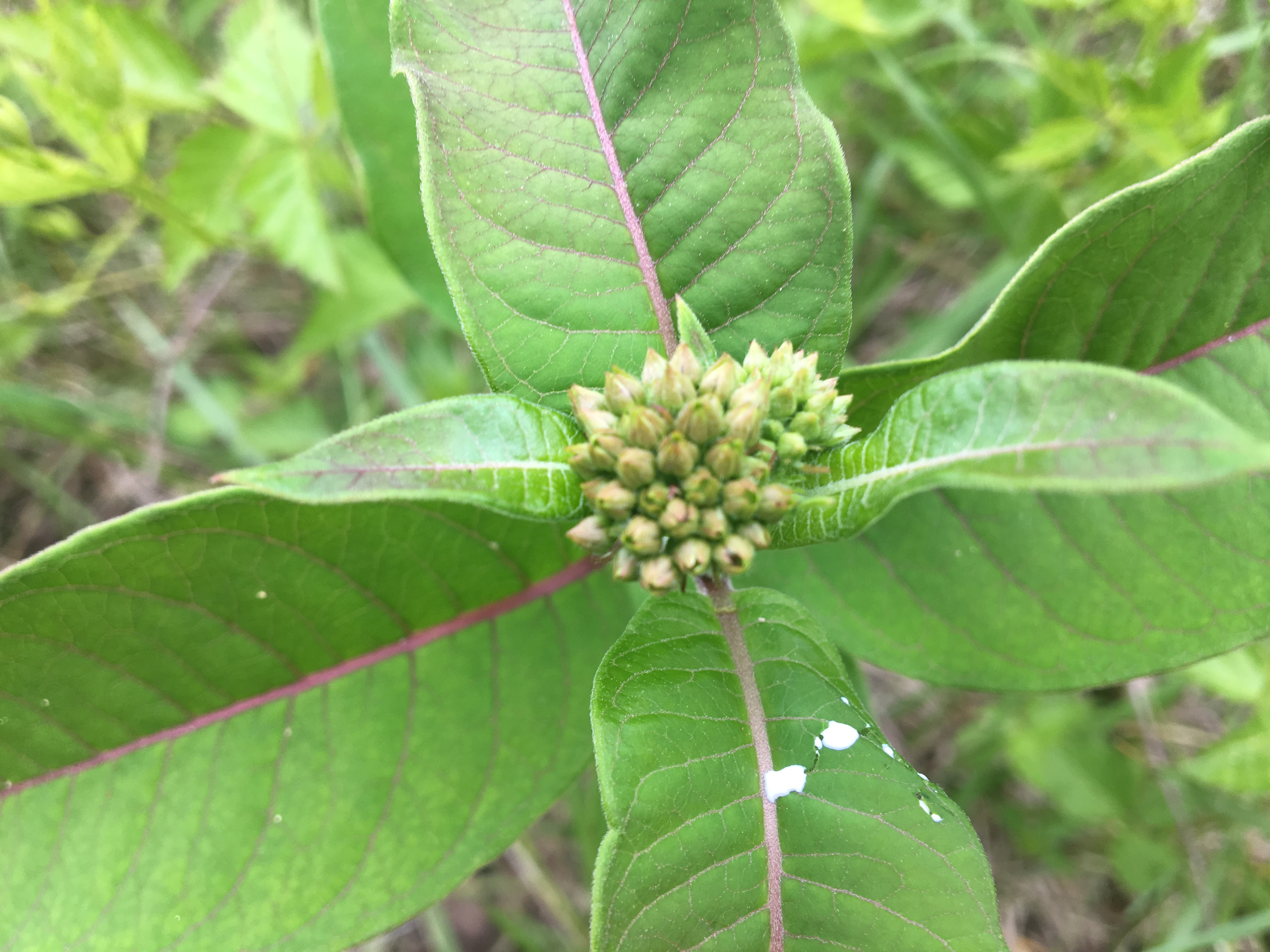 Even before the flowers bloom, the flower buds are bigger on the milkweed than on the dogbane plant, and they are placed much closer together, to make a composite flower. The dogbane cluster is looser, and there are fewer individual buds in each cluster.
When the leaves of the milkweed are injured, the white sap that comes out looks like Elmer's glue.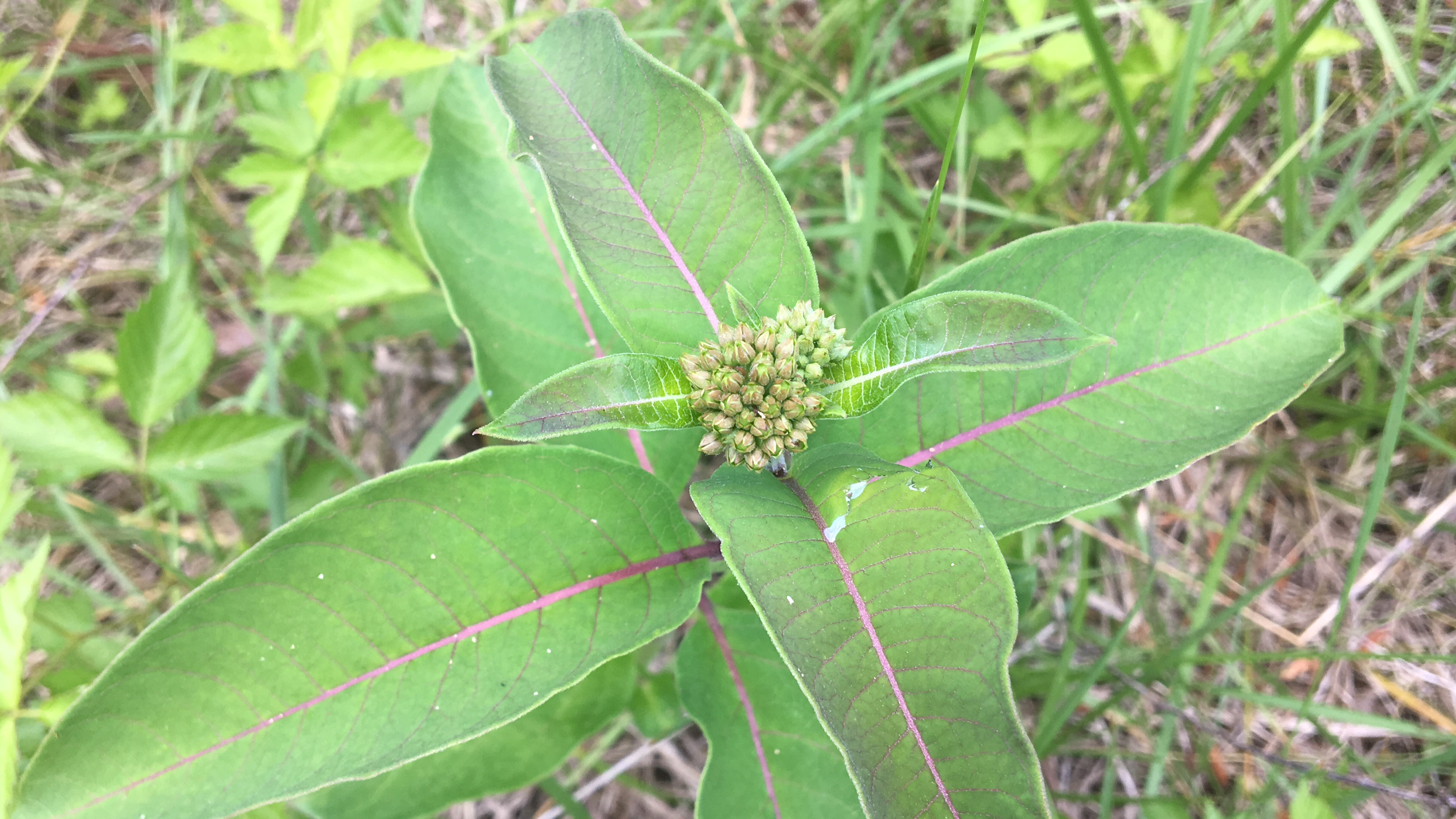 The dogbane flowers, when they open, are usually white.
In contrast milkweed flowers are more colorful. The can  be purple, pink or orange, depending on the variety.
Dogbane flowers are tiny and delicate. They are easy to overlook.
A sweat bee when it lands on a dogbane flower entirely obscures it from view, the flower is so small. Large butterflies, like spangled fritillaries, can sit on milkweed flower, and still most of the flower is visible. Of course, those are composite flowers we are looking at.
Even though the flowers are arranged in clusters on the  dogbane, too,  they don't quite form a larger composite flower, as their stems are longer, and they each seem to be going a different way.
But even when in bud, the milkweed flowers form a collective, single entity.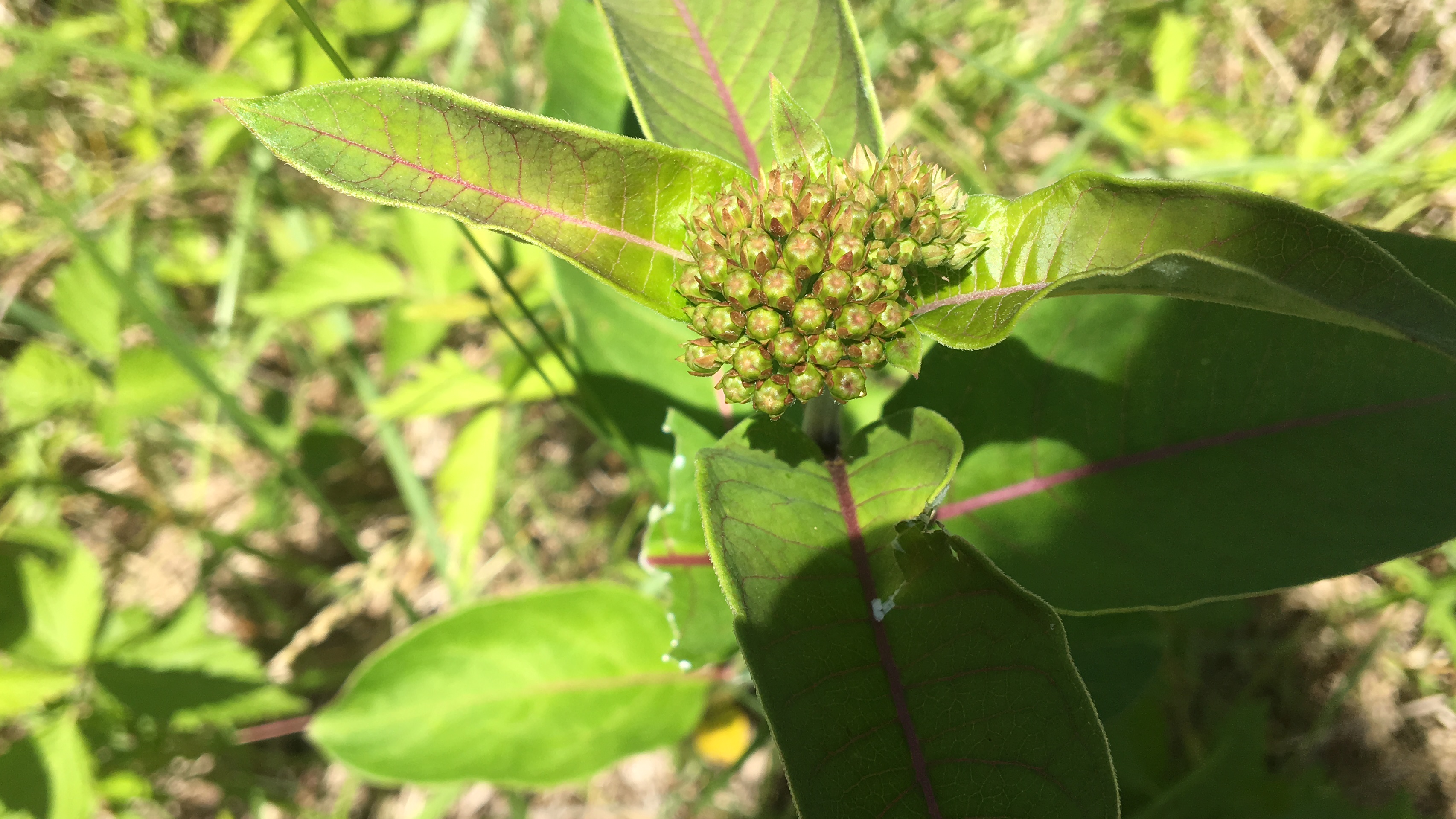 The milkweed flower buds are bunched so closely together that they seem to act as one. Different bunches will form different composite flowers on the same plant.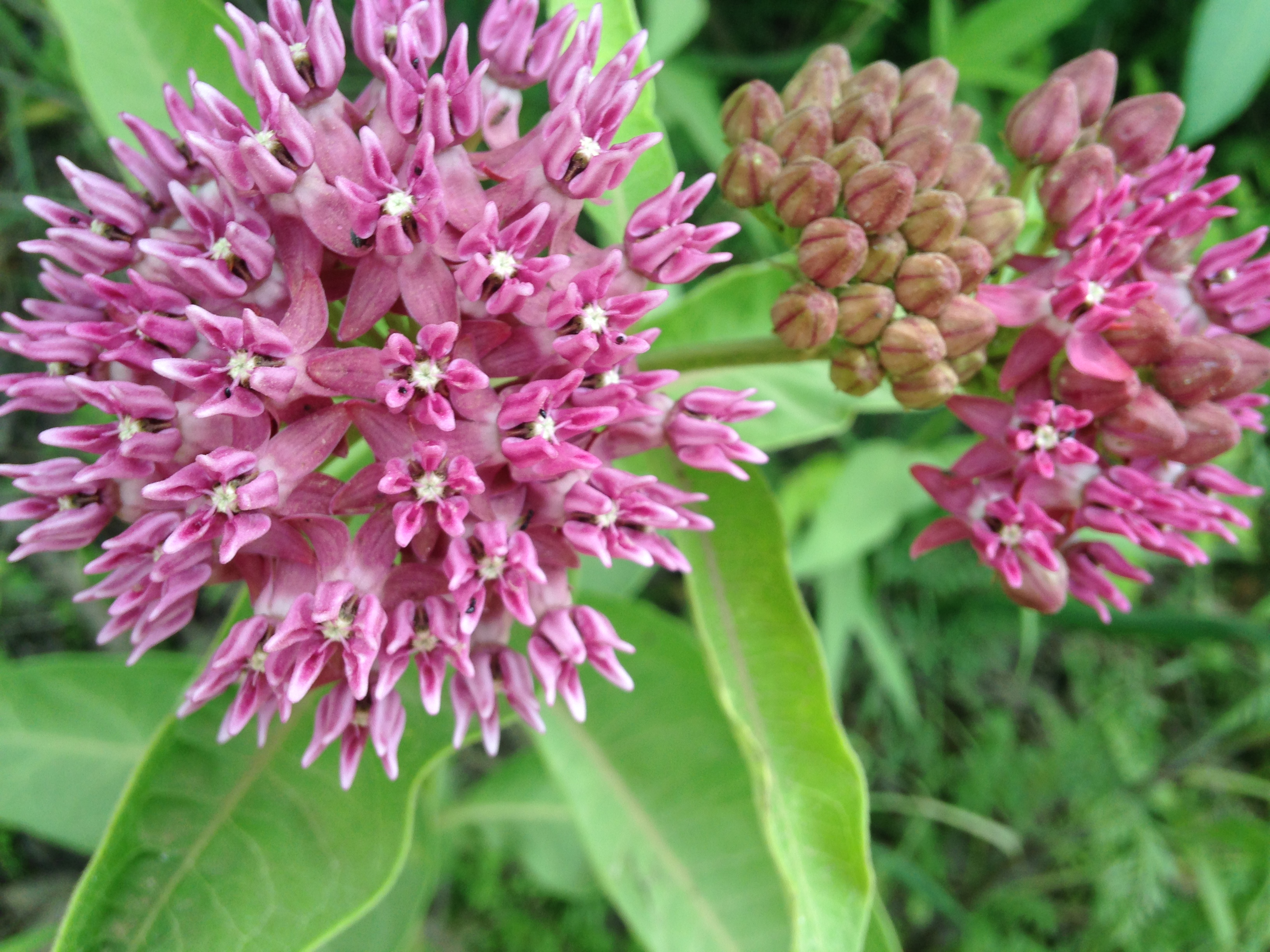 By the time the flowers bloom, the difference between the the dogbane and the milkweed is unmistakable. But before we see the flowers, a closer examination of the leaves can help.
Copyright words and images 2017 Aya Katz