Inverted-A Press has entered into an agreement with José Luis Ortiz Nuevo and John Moore to publish Moore's English translation of Ortiz Nuevo's book Las mil y una historias de Pericón de Cádiz: A Thousand and One Stories of Pericón de Cádiz.
But what is that? Who was Pericón de Cádiz and why should we care about his thousand and one stories? And who is José Luis Ortiz Nuevo? What qualifies him to write these stories?
Pericón de Cádiz was the artistic name of Juan Martínez Vílchez. He was born in Cádiz in 1901 and died in 1980. He is famous for flamenco music, and if you would like to see a video that features him, one is embedded below.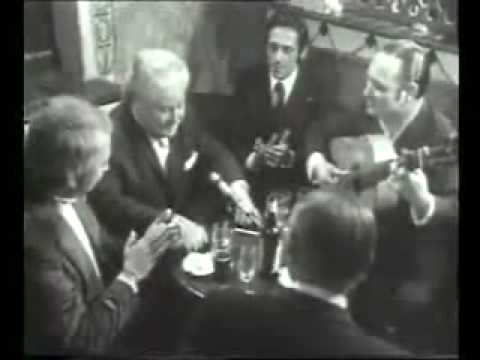 José Luis Ortiz Nuevo has served as the director of the Bienal de Flamenco de Sevilla for fifteen years and is currently Advisor to the Museum of Dance "Cristina Hoyos". He is a flamenco historian who has kept a record of oral tradition, as well as someone who is very much involved in the flamenco scene today. You can see him in the video embedded below.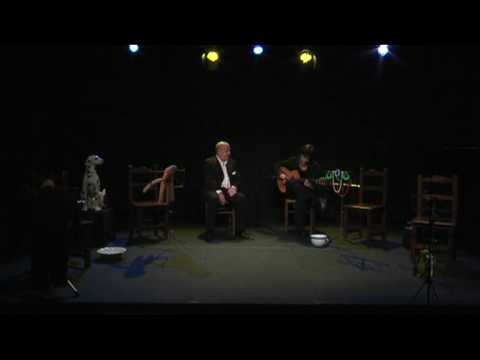 John Moore, who translated Ortiz Nuevo's book into English, is a professor of linguistics at the University of California at San Diego. He is also an expert on flamenco and has led groups of students to explore Spanish culture and subcultures, including flamenco, in study abroad programs. Moore is also a talented guitarist, as the video embedded below demonstrates.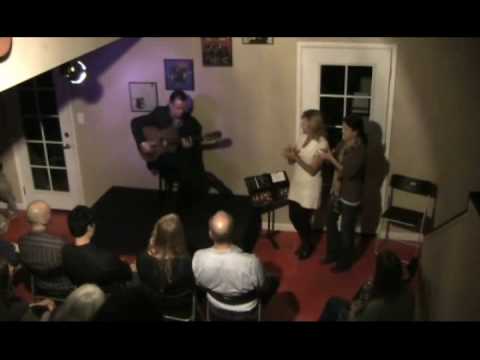 A Thousand and One Stories of Pericón de Cádiz will be of interest not only to those who are knowledgeable in flamenco lore, but to anyone who wants to learn more about Spain, its history and its culture and subcultures. The book covers a very interesting period of the history of Spain, including the end of Alfonso XIII's reign, the second republic, the civil war, and the Franco dictatorship. The stories, told by Pericón and recorded and transcribed by Ortiz Nuevo, are from the point of view of a worldly flamenco singer and show how historical events affect the man on the street. John Moore's translation includes copious notes that will explain and contextualize otherwise obscure references.
Inverted-A Press will publish the book in 2012. In the meanwhile, if you would like to learn more about flamenco music, Pericón de Cádiz, Ortiz Nuevo or John Moore, you may wish to look at the titles listed below.