[This article was first published on Hubpages in 2009. It was deemed to be overly promotional by Hubpages in August of 2012 and hence has been republished, comments and all,  here on PubWages. ]
Rudyard Kipling in 1926
Rudyard Kipling did not make it onto my list of top ten novelists in the English language. He is, however, my very favorite English poet. I have a copy of his complete verse that I received as a present when I was a child, and it is very well thumbed through. For every occasion in life, there is a Kipling poem to match. His poems are deep, but not obscure. What he says, he says plainly. He doesn't sugar coat, and he doesn't talk down, and he has a fine dry humor. He allows us to see humans and other animals as heroic beings, without bending the truth, or hiding the role of death, struggle and conflict.Besides that, he has a remarkable breadth in the topics he covers, and the different points of view he adopts.
Take, "The Law of the Jungle", which is recited in the video clip below. Is it about wolves? Is it about men? Does it support socialism? Imperialism? Free trade? Or is it really about how things work in the natural world? Listen and decide for yourself!
Kipling reading "The Law of the Jungle"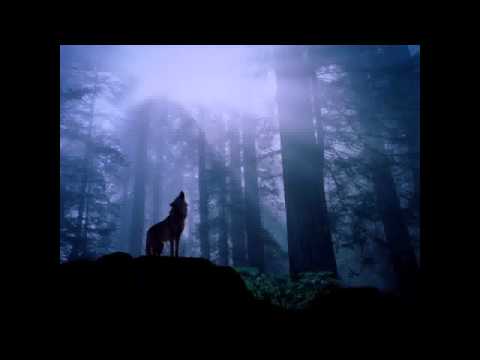 Kipling was very popular at one time. He was the first Englishman to win a Nobel Prize in literature. Think about it! Could someone who writes this well win the Nobel Prize today? He was offered the position of poet laureate, but he turned it down. He was offered a knighthood, but declined it.
Today, many dislike Kipling. Some accuse him of jingoism, racism and social Darwinism. (The people who accuse him of this are usually on the left.) Others charge him with godlessness and moral relativism. (Those people are members of the right wing.) Is there any truth to these accusations? Well, kind of. There's a grain of truth behind each charge, but I think they are all wrong.
Kipling is the one writer who can tell us that man and wolf are brother, and at the same time, make it perfectly clear that they are also natural enemies. He sees what is noble in different cultures and ways of life, but he also recognizes that there are conflicts of interest between and among peoples that can only be settled on the field of battle. He can write from the point of view of an imperialist and also speak for those who rebel against empire. Did you know that his words in "A Pict's Song" were put to music by Leslie Fish and are being sung by anarchists the world over at science fiction conventions?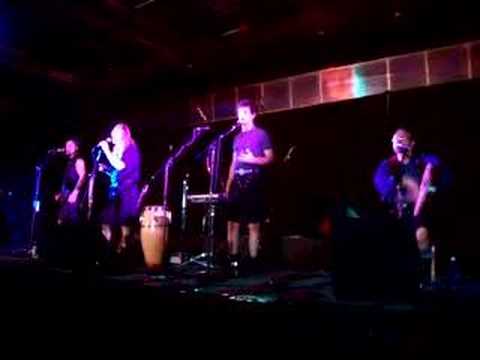 Kipling's poetry is easy to set to music. That's because it's metrical.. This is no longer popular, at least not among the Literati. The word "poetry" has been redefined in the past century to mean… well, I'm not sure what it means to those who use it differently from me. I know that many children have grown up during the past fifty years or so for whom the word "poetry" means a semantically incoherent piece of literature that is really hard to understand and has no particular formal requirements. You have to study "poetry" in certain classes. If you admit that you don't like it, you get a bad grade, so you have to write papers in which you praise it. Those who find really creative ways to praise it get extra points, like the courtiers in Nero's time.
But Kipling's poetry is not like that. Which is why, sometimes, if you quote him, someone will say: "That's not poetry; that's doggerel." Because the word "poetry" has been co-opted to mean something else, it's sometimes safer just to use "verse". Verse is metrical. Verse can rhyme.
In addition to his most serious and profound works, Kipling also wrote light verse. As a child, I enjoyed his "Departmental Ditties." One of my favorites was called "My Rival", and I used to recite it all the time when I was twelve. I kept on reciting it even when I was seventeen. Now that I am forty-nine, it has a special meaning. I created the animation below to see how well the meter came out when a computer voice recites the poem.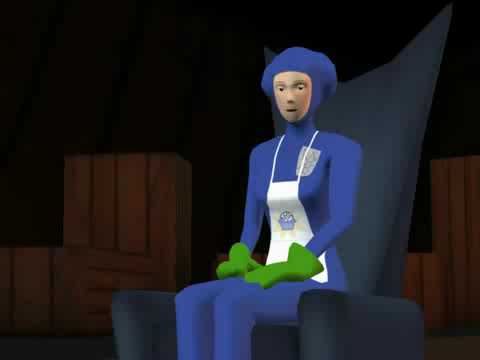 At first, I was surprised at how well the meter was preserved, when the computerized voice read the poem. I had trouble making the intonation come out right. There are certain spots where the emphasis is on the wrong word, because the intonational contours for the sentence are wrong. But the meter is spot on perfect! Why? Because meter is objective. If you know how to pronounce the multisyllabic words in a line, then the meter will come out right every time!
In the days when people still enjoyed reciting poetry as a form of recreational activity, one of the favorites among the Kipling canon was "If".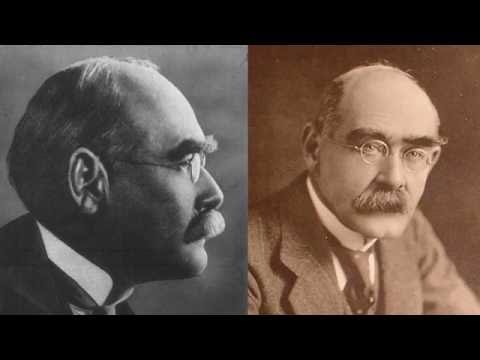 Personally, I'm not a big fan of "If". It seems too political to me. "If all men count with you, but none too much." I hate that. That means you can't love anybody! You can't express a preference. You can't have friends.
Recently, I discovered Paraglider's excellent parody of "If" that deals with political correctness. I doubt seriously that Kipling actually followed the dictates of "If". If he had, would he have made so many enemies? Would his writings have inspired such strong reactions?
What did Kipling believe? Is it true that he was godless? Well, no, not exactly. He wrote in praise of many different gods, accepting each on his or her own terms. He could write equally well about "Jehovah of the Thunders" as about Thor. He knew all about Buddhism. He knew about Islam. Name a religion, and it was probably featured in one of his poems — in a respectful way that showed it in the best possible light. He could write about (religious) disillusionment, too. His poem "Rimmon" can be read by different people and understood differently, but it spells out a universal truth.
When I see some of the discussions nowadays between creationists and evolutionary theorists in public forums, I am reminded of Tomlinson. So often, the people on both sides of the argument are simply repeating something that they read in a book, and they have no thoughts of their own to speak of. The religionists have never seen a god or experienced a miracle, and the evolutionists don't seem to have conducted any research of their own. Both sides lack conviction, because they are repeating canned bromides.
Kipling was different. He had real opinions, and what he felt, he felt deeply. Did he have faith? Yes, I think so. His is a dark optimism. He didn't think everything was going to be okay because someone would come and save us. He didn't think we could avoid failure, suffering, pain and death. But he did believe that life would renew itself and there would always be a future. What did he believe in? Listen to the words of "Hymn to Breaking Strain" sung by Julia Ecklar and Leslie Fish in the clip below. Decide for yourself!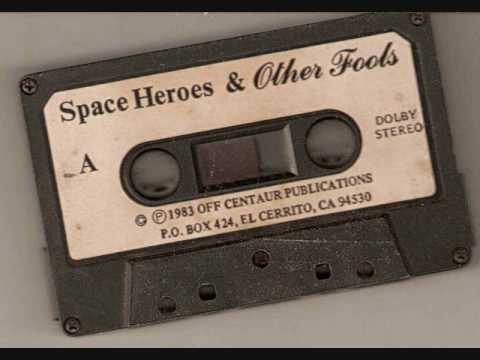 Tomlinson