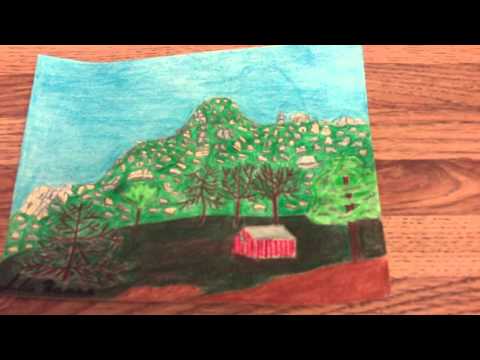 I have finished my drawing of the Pinnacles, which are magnificent hills covered with large boulders. When I was young I grew up with a view of the Pinnacles from where I lived in the San Bernardino Mountains, and I had wanted to draw a picture of these majestic hills for a very long time. Back in 2010 I sketched a close up picture of the boulders out at the Pinnacles, but recently I have yearned to capture the view of the Pinnacles from a distance. This illustration of the Pinnacles was created with pencil and colored pencils and it was quite enjoyable to create. I can still visualize what the Pinnacles look like when I close my eyes, but using a reference photograph helped me to hone on some details I might have forgotten if I were just drawing this land-form from memory.
The video above illustrates what my drawing of the Pinnacles looked like when it was completed.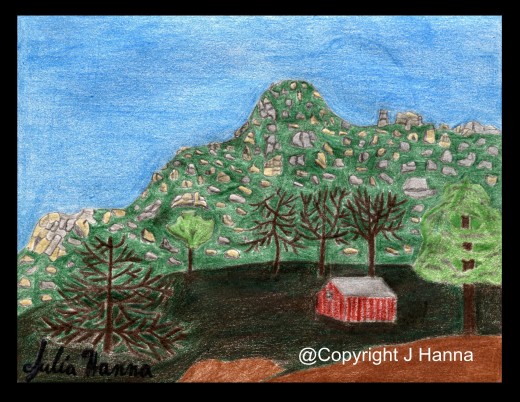 The drawing above is a sketch of the Pinnacles that I scanned. I like the scan my artwork so I can see more of the details of the illustration, and I use my artwork for sale online.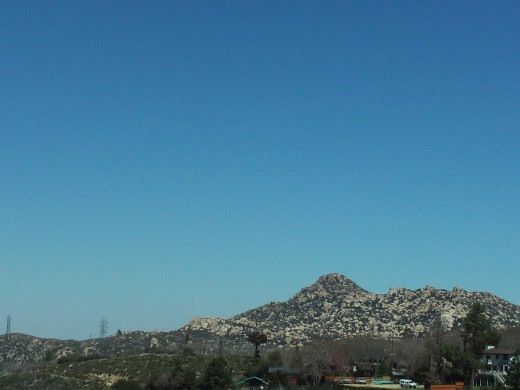 The picture above is the reference photograph of the Pinnacles that I am used for my sketch.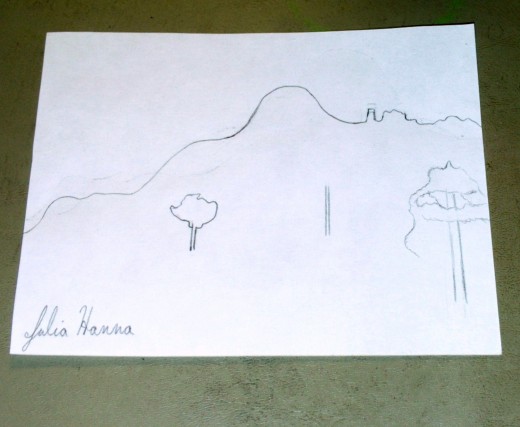 I continued to sketch until I was satisfied with the outline of the Pinnacles.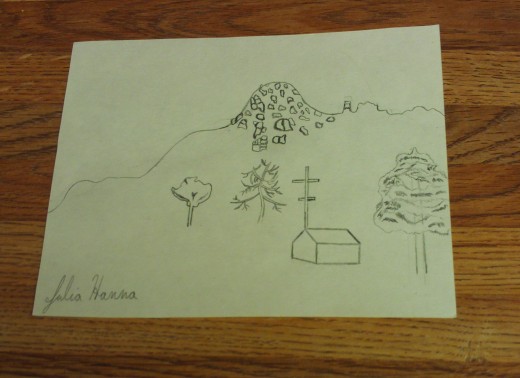 During this phase of the sketch I am adding more boulders to the Pinnacles.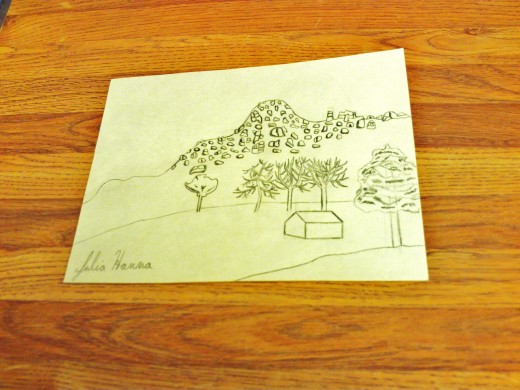 I decided to change some of the details of the sketch, such as erasing the telephone pole I drew at first, and adding trees in its place. There are telephone poles in the original photograph, but I used artistic license to add trees instead, and thus making the primary focus of this drawing about nature.
The dead tree is a bit fuzzy in this zoomed in photo, so I am simply using it as inspiration for drawing my dead tree. Actually, the trees I draw are much more based on where my imagination leads me rather than the exact location of each branch. If you ever look at trees in the forest, you will notice each one is different, unlike the uniformity of a straight road or industrialized building. Dead trees like the one in the picture have character and different shapes, and you can use artistic license when drawing these magnificent, yet ghostly trees.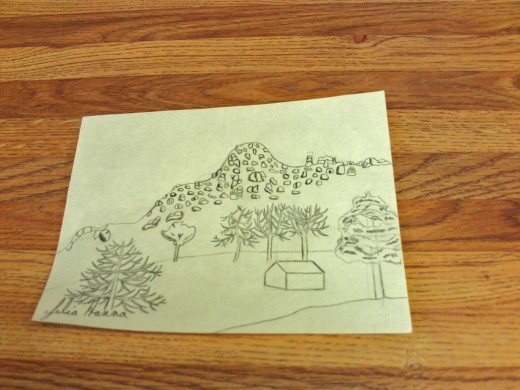 I have added the ghostly tree to the bottom right-hand corner of the sketch. In the picture above I am also still drawing the boulders on the Pinnacles.