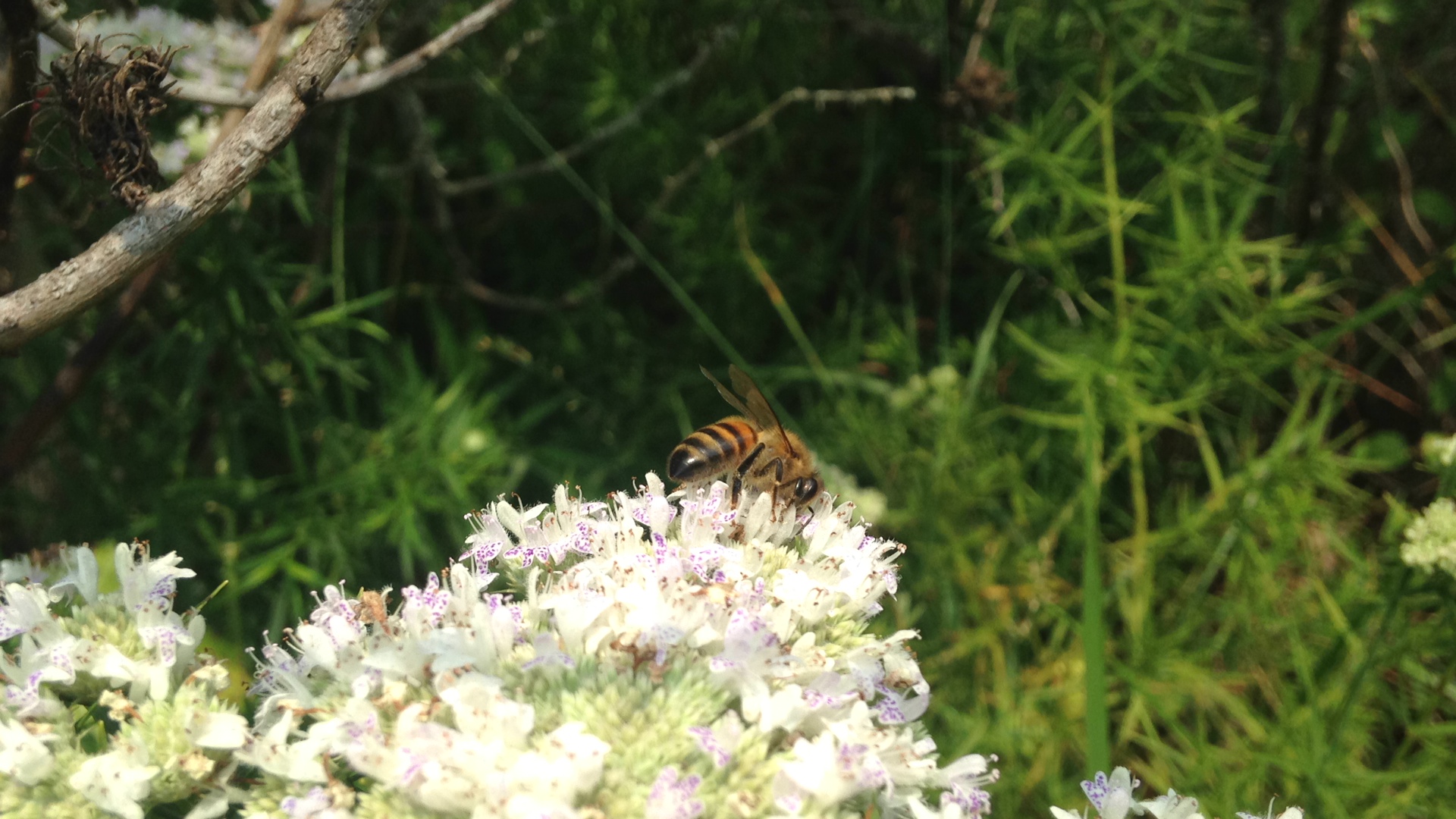 Virginia Mountain Mint, picnanthemum-virginianum, blooms on my property in areas that are not ever mowed, by the fence line, in the pasture and at the edges of the woods. This year it arrived its peak of blooming just in time for the fourth of July.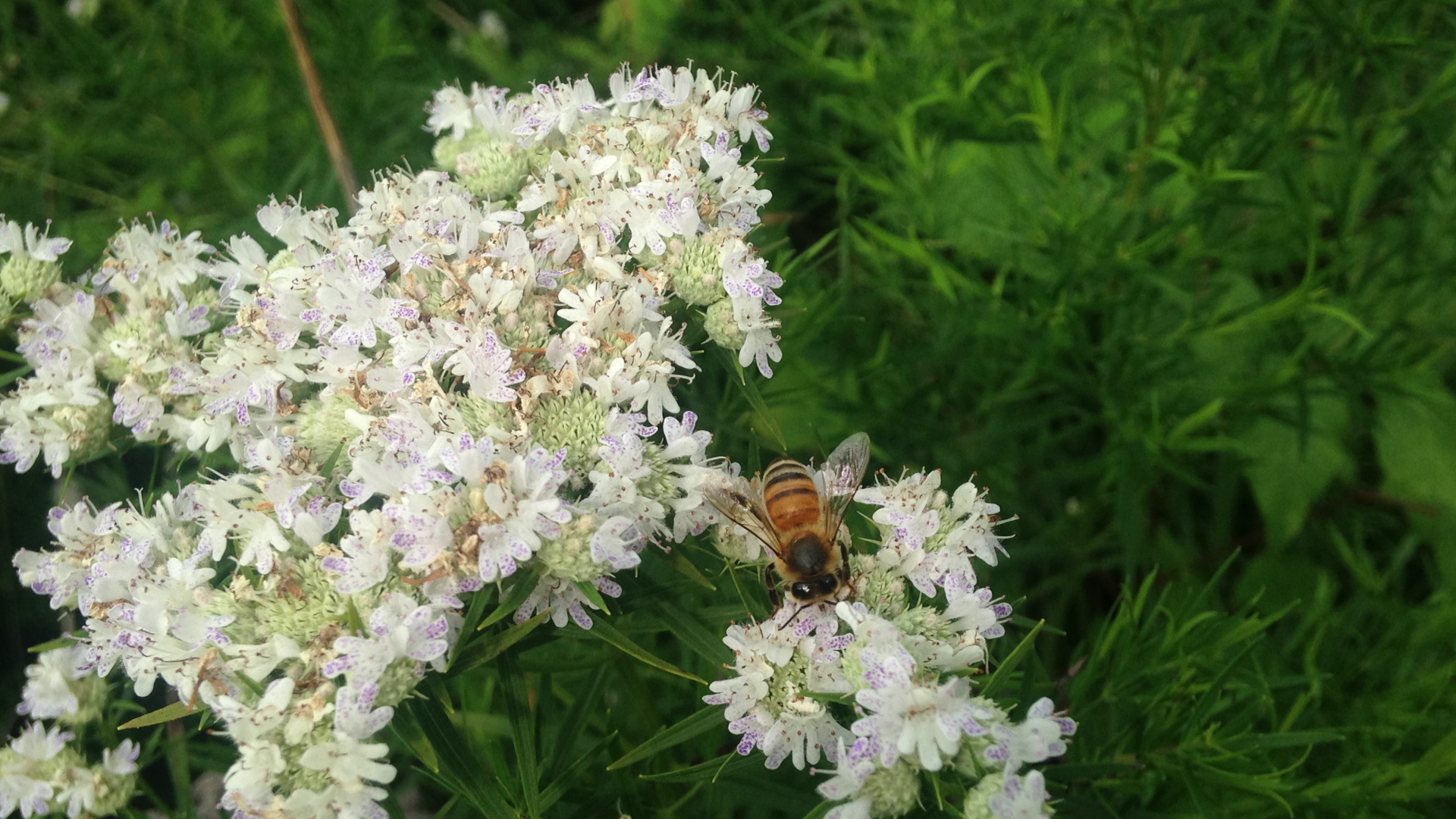 The Virginia Mountain Mint is supposed to be native to the eastern United States, but I live in the Missouri Ozarks, and I did not plant it here. It blew in all by itself.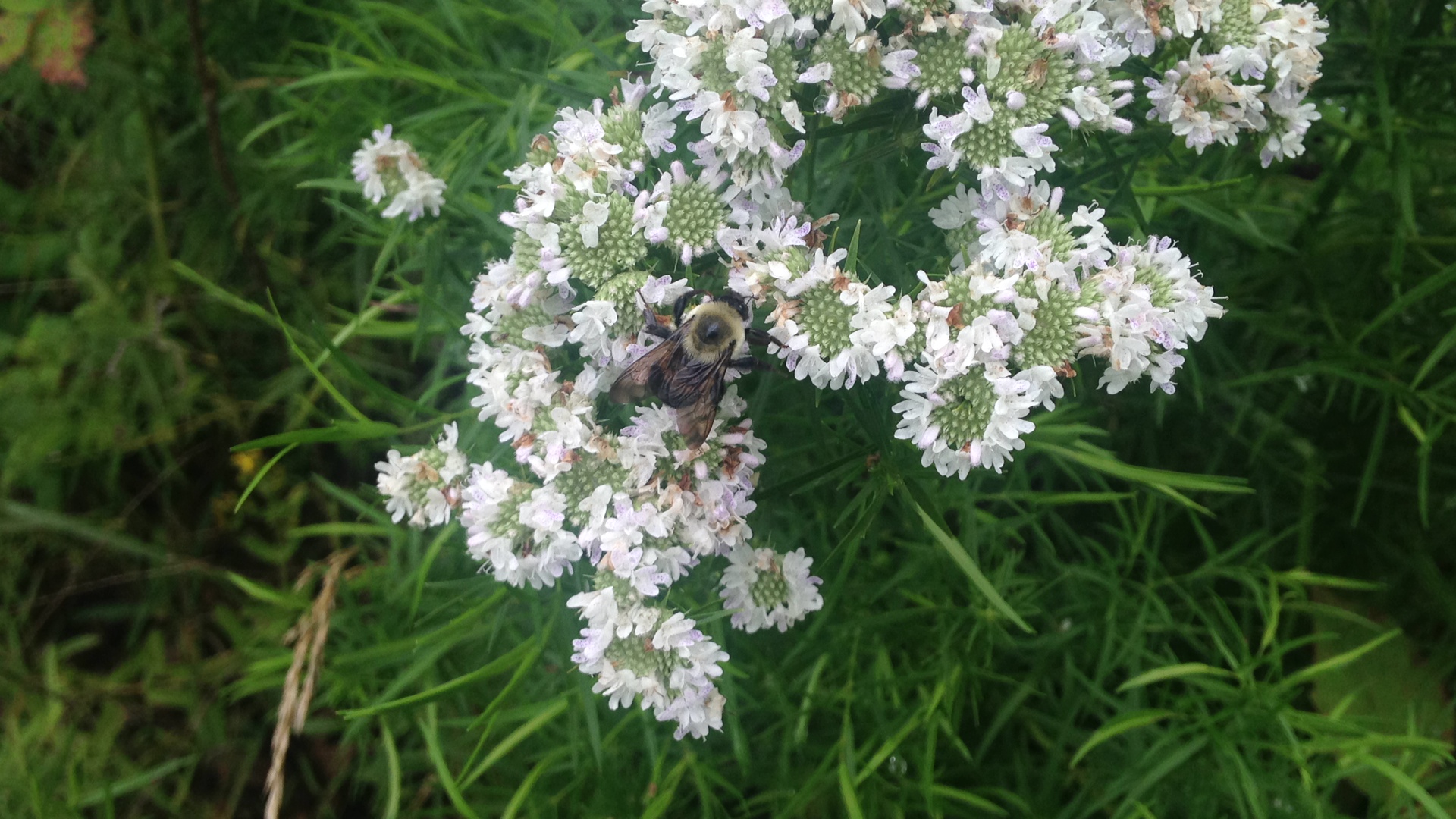 The Virginia Mountain Mint is also known as Common Mountain Mint. It is part of the mint family, Lamiaceae When you brush against its leaves and stems, it gives off a faint minty smell. Many insects are attracted to the blooms.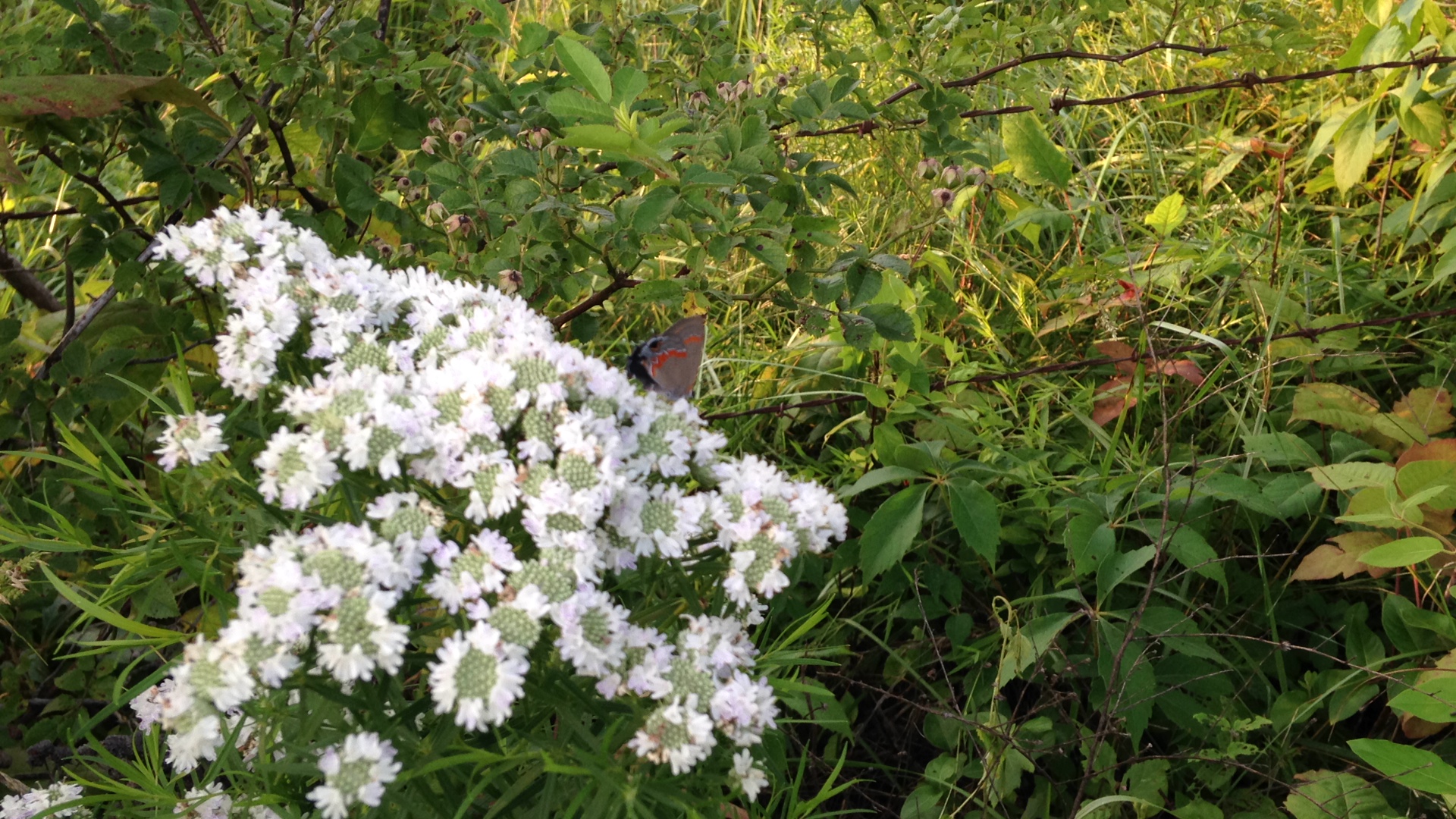 This year I have spotted honey bees and bumblebees, butterflies and stinkbugs, beetles and ladybugs all enjoying the fragrance blossoms.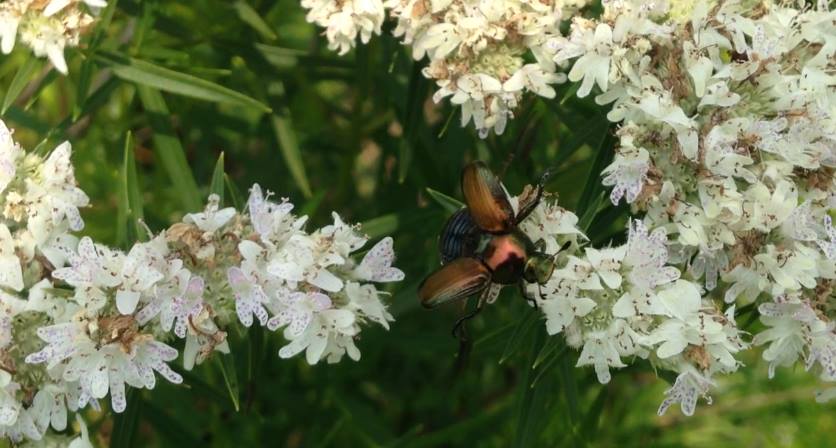 I even caught a hummingbird dipping into the blooms in my peripheral vision, while I was focused on a green shiny stinkbug.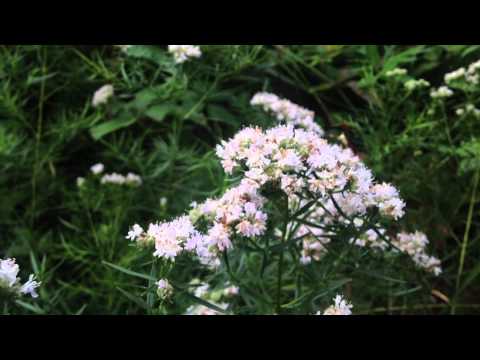 Each one has its own way of enjoying the Virginia Mountain Mint.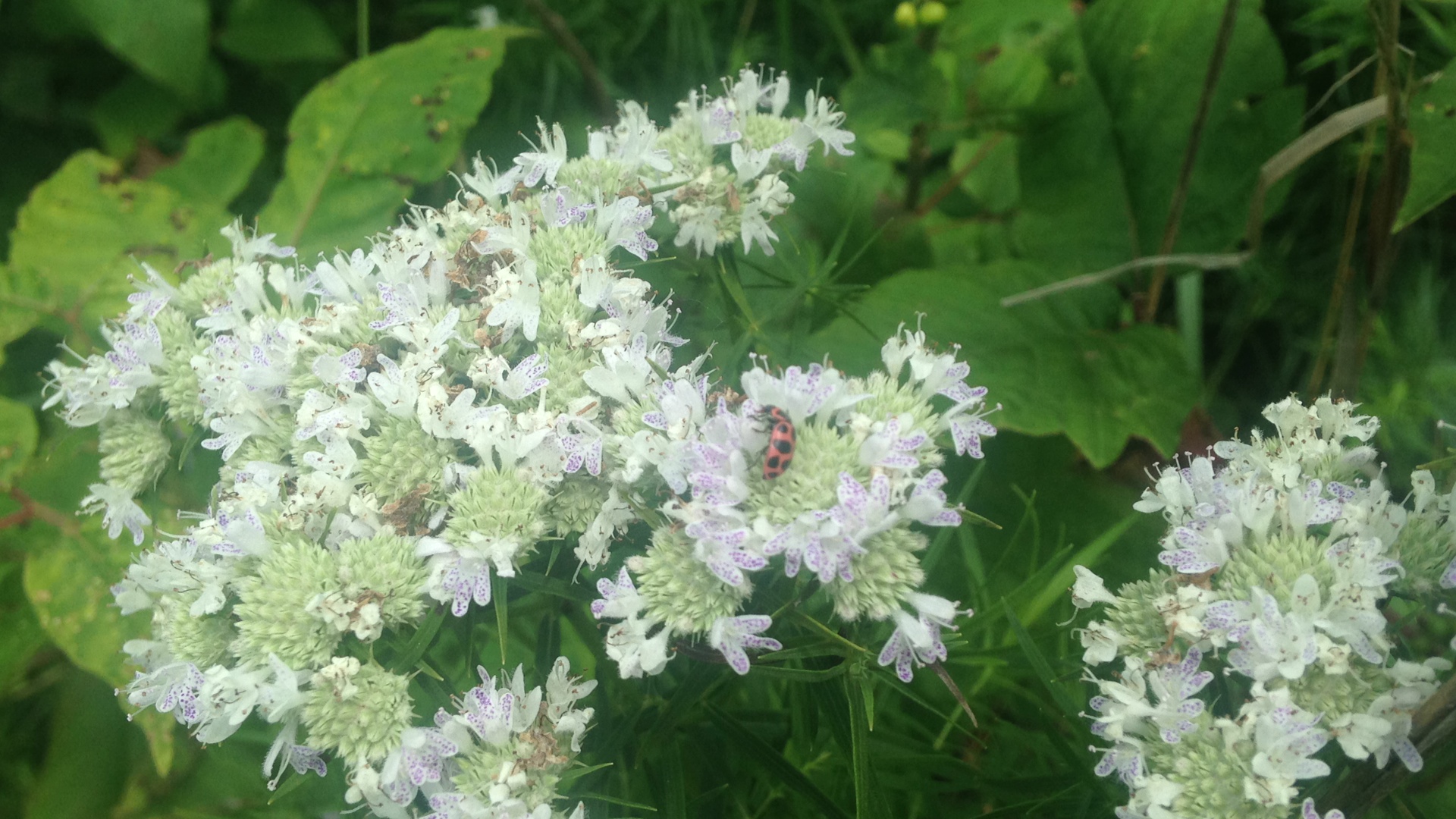 Some insects even have romantic encounters while enjoying the aroma of the flowers.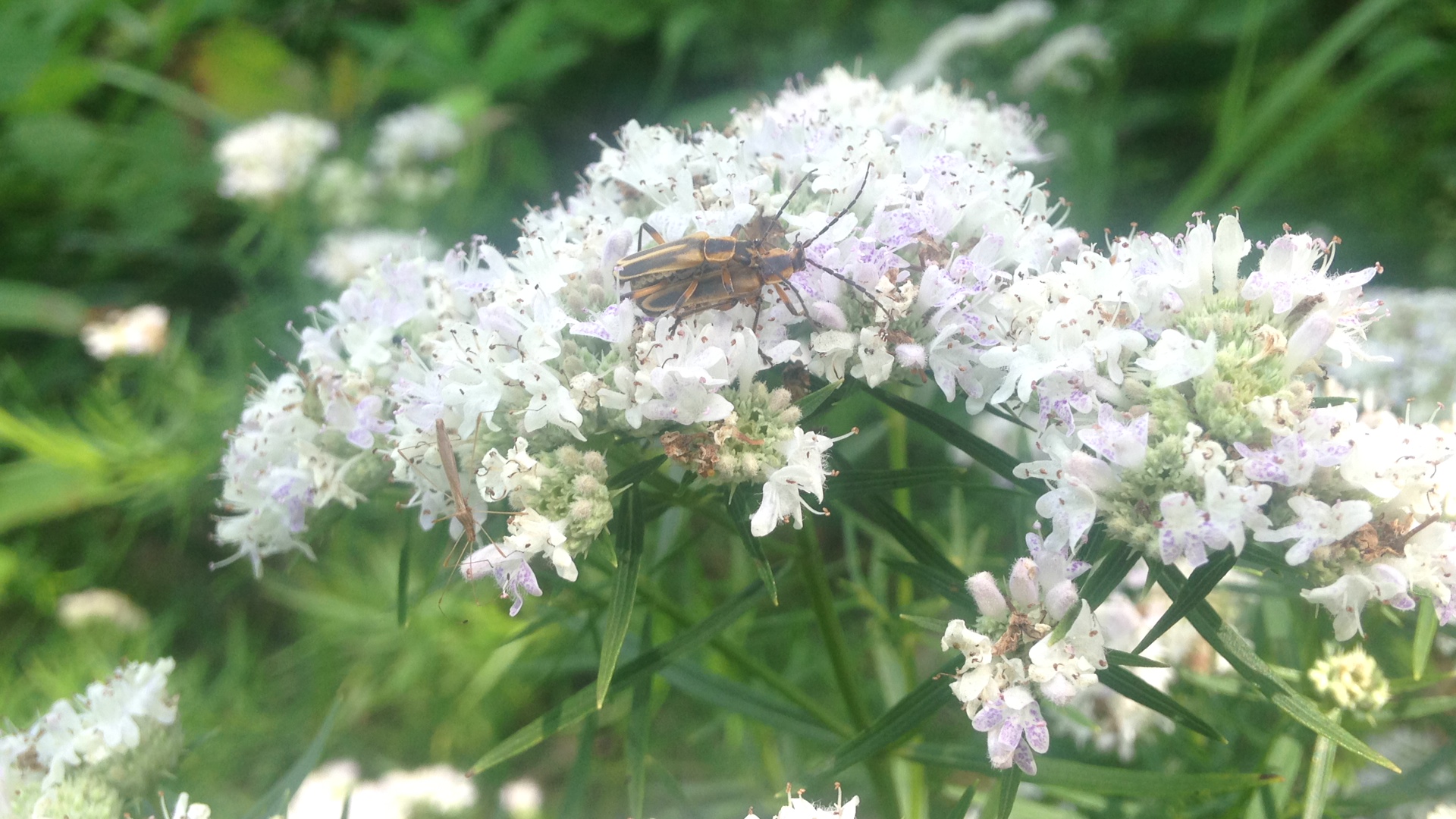 I have never noticed the Virginia Mountain Mint on my property before, but now that I know what it is, I will look forward to seeing it again next year.