It is enjoyable to start a scrapbook around holidays such as Christmas, but these volumes can be a great way to keep your memories year around. I like put photographs, my artwork, and cards in my scrapbook as a way to document my art journey, and to keep things organized in one place. You can always buy a more expensive scrapbook at the crafting store along with stickers and other embellishments, but I am happy with the simple one I found with heavy cardstock pages at the thrift store for around two dollars.
Awhile back I did purchase a scrapbook from the craft store, but I am kind of frugal and cannot see the point of spending almost thirty dollars on a simple book that did not even come with embellishments. As I said you can buy stickers and other decorations to dress a scrapbook up with, but I prefer to just put my own artwork in mine. Today, at the Dollar Tree I noticed they also sell stickers there, so there are many affordable places to purchase these. Also, when it comes to my website I see it as a digital scrapbook of sorts since I have decorated it with my drawings, so if I do not print out all of my pictures, I can still visit the online format. It is nice to have both a paper and digital scrapbooks to showcase your artwork and photographs.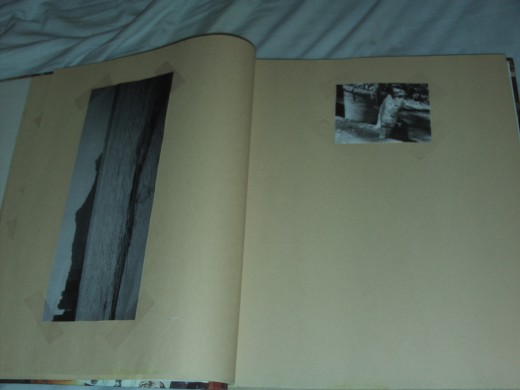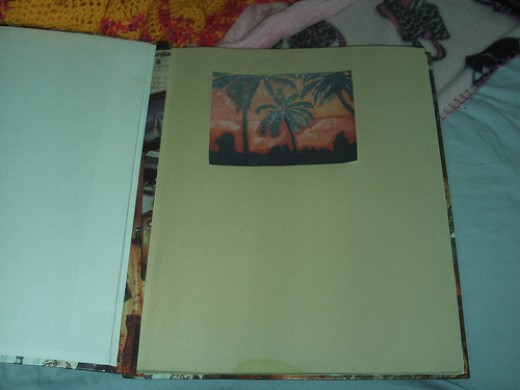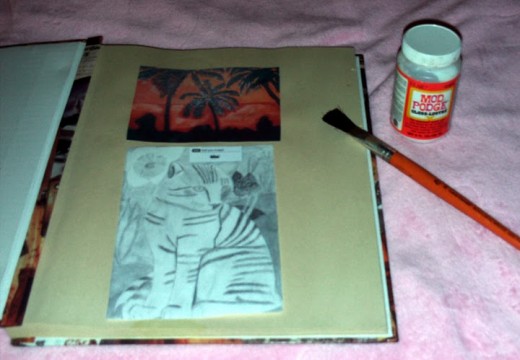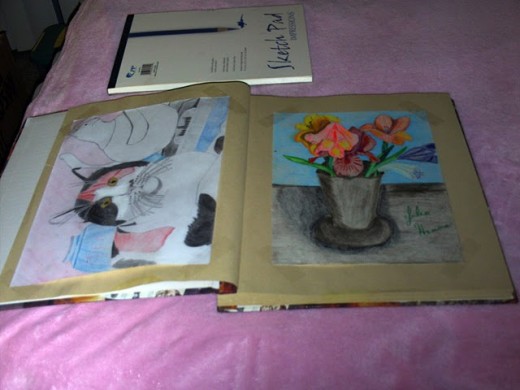 Sepia Scrapbook Images
One thing I enjoy creating for my paper based and my online scrapbooks are sepia images, which have a nostalgic old fashion look that I often crave.  There is just something lustrous about looking at old-timey images, and sepia conjures up memories of the past.  Here are a few of my colored pictures that I have turned into sepia pictures for my scrapbooks.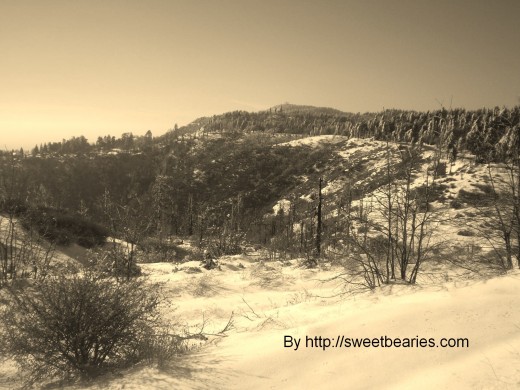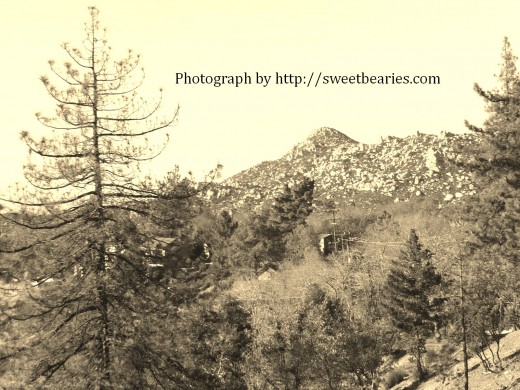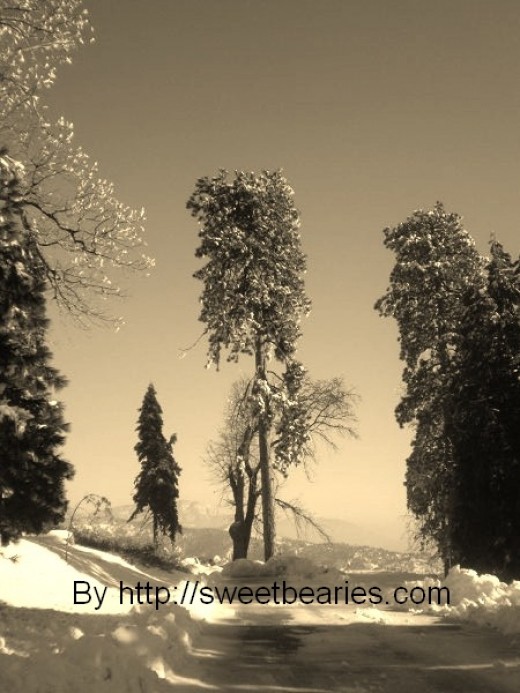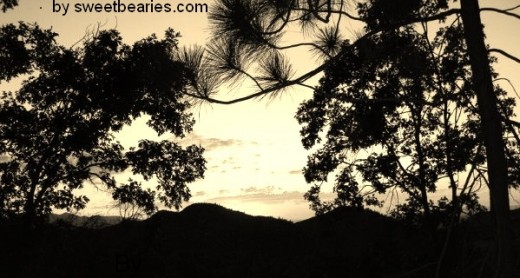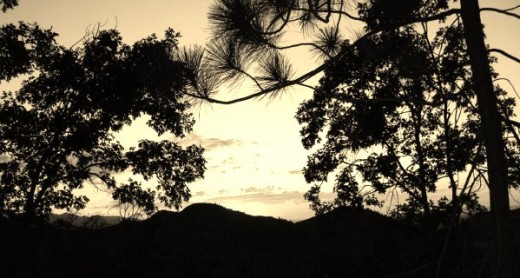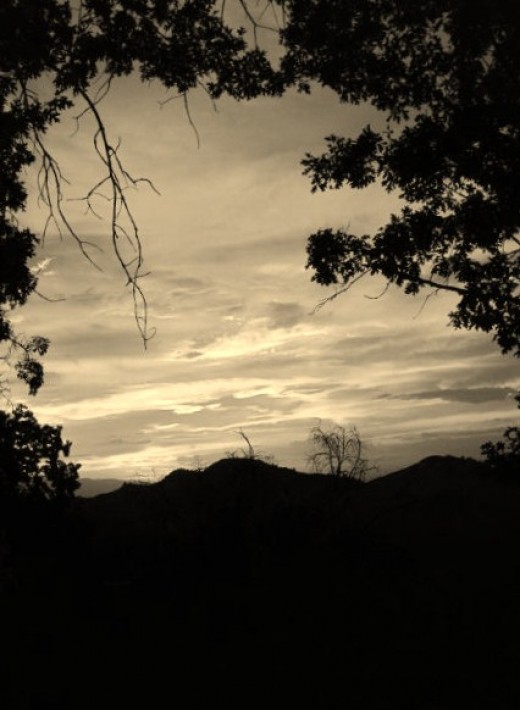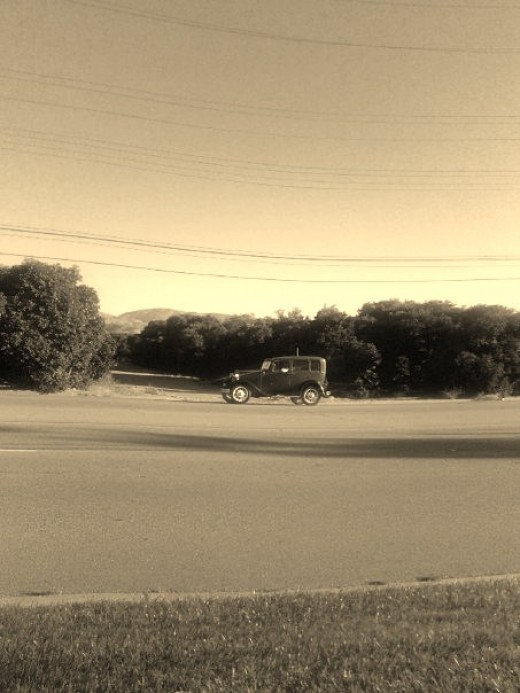 Creating sepia imagery of Hawaiian vacations, sunsets, and orange fields are all quite inspiring for me.  I love to select special images that go in my paper scrapbooks.  Others go in my online scrapbook to share with the world wide web.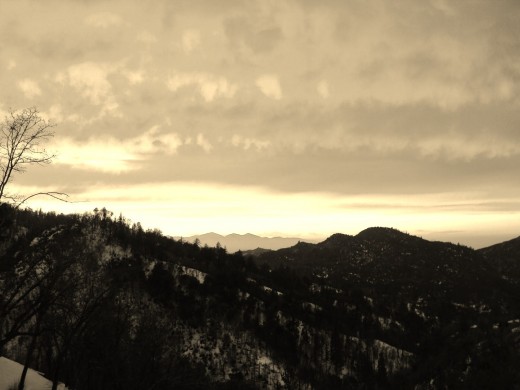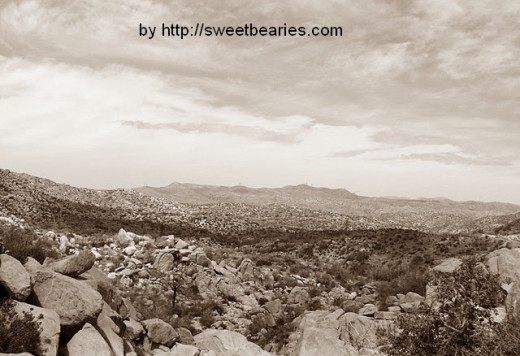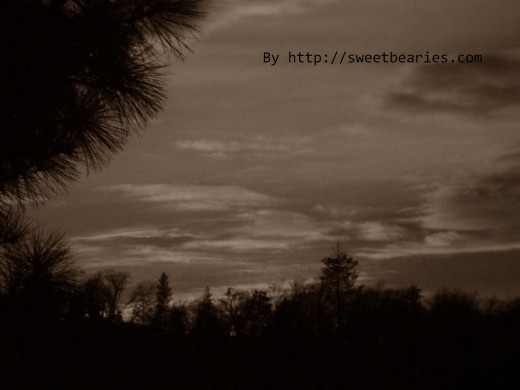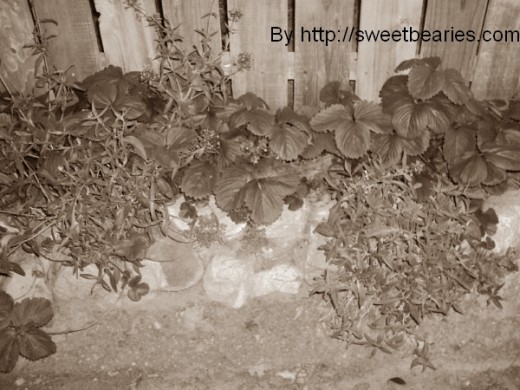 I especially have enjoyed creating sepia imagery of landscapes and flowers, which are some of my favorite things to take pictures of.   Give me landscapes any day!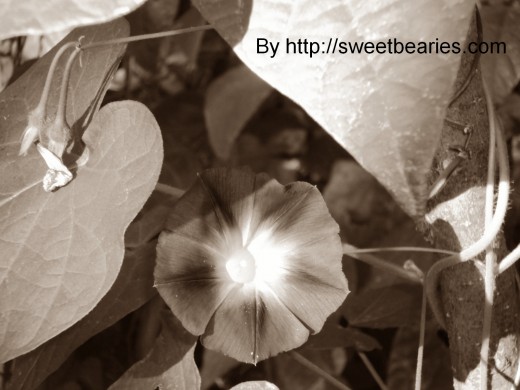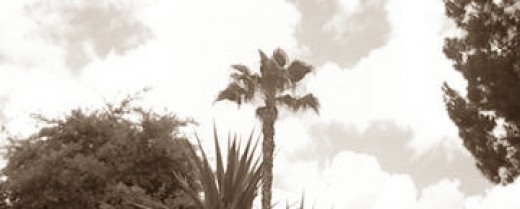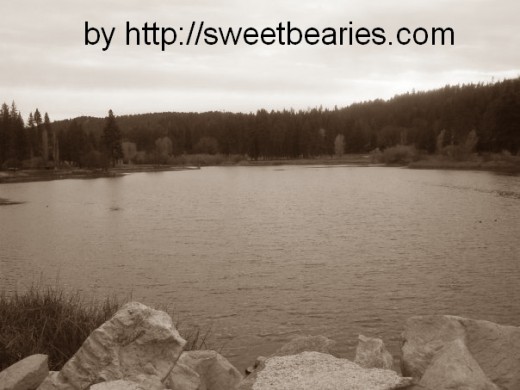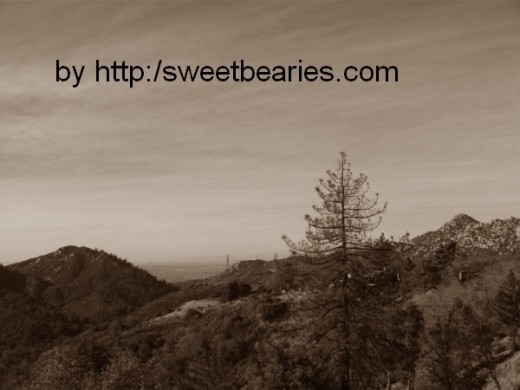 I love to take spooky images for Halloween and turn these into sepia images to remember.  See what I did with a couple of my photographs below.  Oh yes, and I have also included a couple of images that I took out at the Pinnacles, which have been edited to have sepia effects.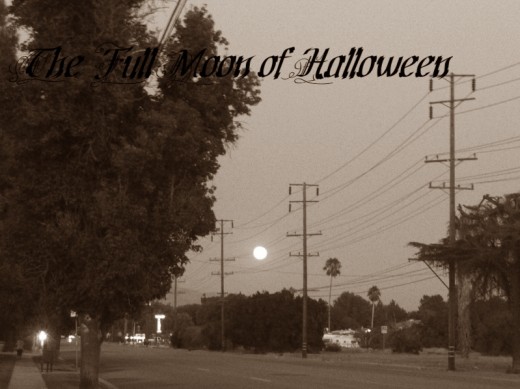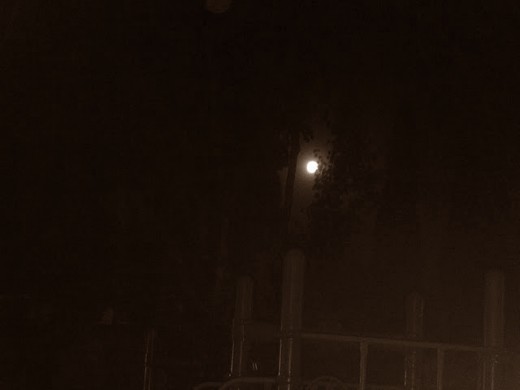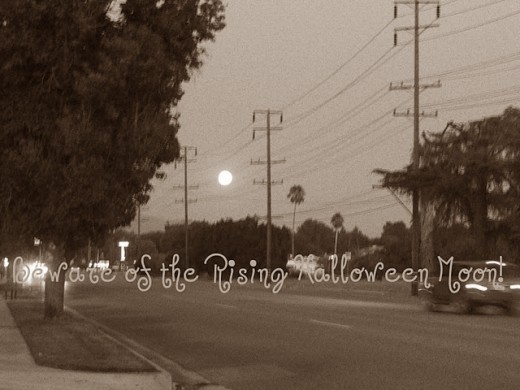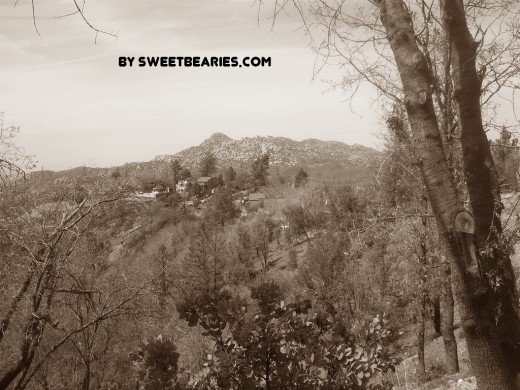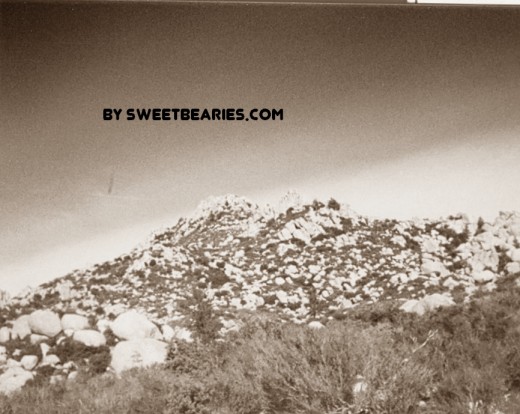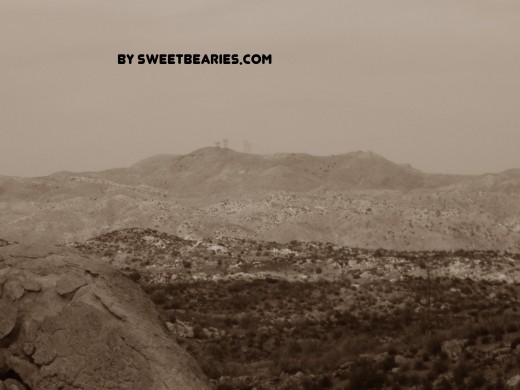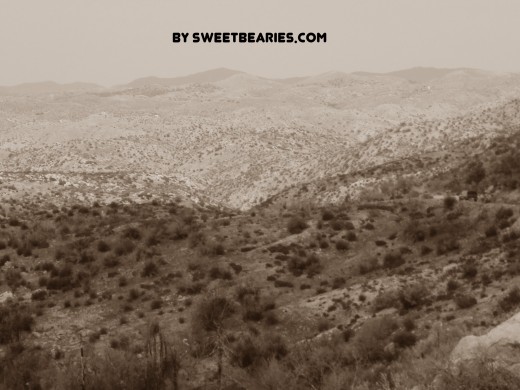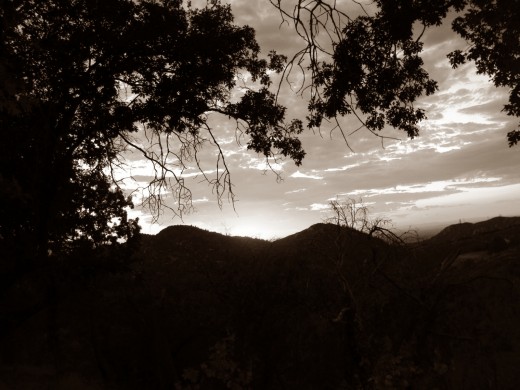 You can use photo editing software to create you own amazing sepia or colored images for your scrapbooks.  I hope you have fun playing with pictures you have taken over the years.