Do you need help keeping track of the time?  There are many arty clocks that you can hang on the walls of your home.  I am an artist who loves to draw and paint, and I also take pictures of my surroundings, which I use to design products that I sell on Zazzle.  Recently Zazzle has added the category of wall clocks to their inventory, and I have been having a bit designing some new clocks that would look great on the walls of any home.  Some people want a piece of art that also serves the purpose of telling time, and not everyone wants to glance at the smart phone to figure out that it is four in the morning.  Thus, an arty wall clock might be the solution for people who have a desire to having a two-handed friend who tells time.  A clock ticks and can be quite comforting to listen to, unless you hate this sound, of course!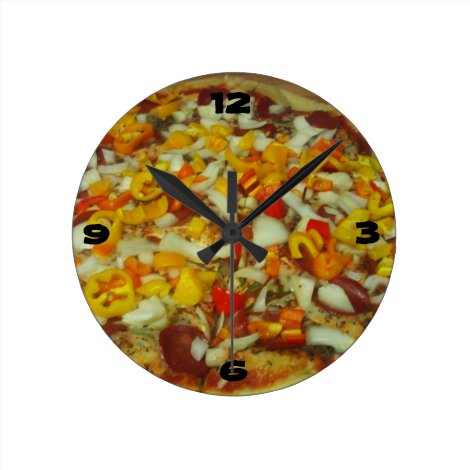 This pizza clock is decorated with my photograph of a homemade pizza I baked awhile back.  This would be the perfect kitchen wall clock, especially if you like to make pizza a lot.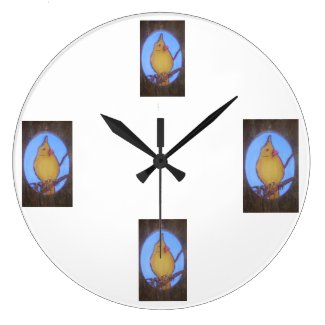 This decorative wall clock is designed with a woodburning I created of a bird, which I painted in with oil paints. The bird marks off the 12, 3, 6, and 9 hours, and is a good way to tell time. The advantage to this clock is unlike the cuckoo clocks many people used to collect, at least this bird will not make a racket every hour. However ticking of a two hand clock might still be a problem, for people who do not like this noise. I still adore the tick-tock of a clock, and a wall clock can never replace the one I have on my phone.