At less than five hundred dollars, the Toshiba Satellite L755 model laptop is a very good deal. It gives you in a laptop everything you might otherwise desire in a desktop. And it is very light to carry around.
Here are some of its features:
HDMI port
USB with sleep and charge
Full-sized keyboard with 10 key
802.11N wireless
Quad-core and Radeon Graphics
Windows 7
DVD/CD RW
What does it look like? Watch this video: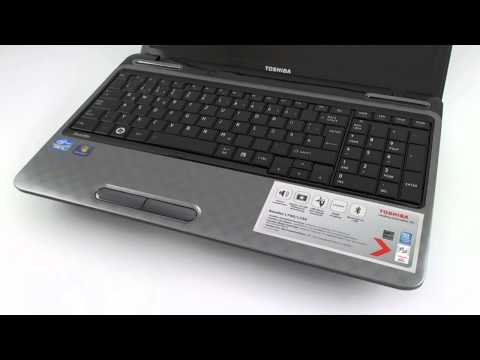 You might be wondering what some of the features I mentioned above actually mean. Here is a brief explanation:
An HDMI (high definition multimedia interface) port is, according to the Wikipedia,  "a compact audio/video interface for transmitting digital data." What this means in practice is that you can hook your cable or other video input onto your Toshiba  laptop and watch TV on the screen.
USB with sleep charge.  USB is universal serial bus. You are already familiar with that, in all probability. Thumb drives and almost any other plug in device nowadays connect to your computer through a USB port. The sleep charge portion of this feature means that you can charge a portable device, such as an ipod, while your computer is turned off. (There are four USB ports.)
The full sized keyboard is the same as on a desktop. So if you are used to touch key typing on a desktop, you will not have to adapt to this new keyboard.
802.11 N wireless. The 802.11 is a convention for how to set up local area wireless maintained by IEEE Lanman. The N part is a new amendment to the protocol that was adopted in October 2009. It's the latest standard.
Quadcore — Quadcore means that a microprocessor has four cores. This is important for graphics and gaming, because the four cores allow different data to be processed simultaneously. When there is more than one core, different program instructions can be processed at the same time, instead of one after another. Not so important for word processing or other essentially serial tasks, the ability to process simultaneously in real time is important to anything that tries to simulate the world in real time.
Radeon Graphics — is a brand of graphic processing units, and it probably comes in the computer's graphic card. It's supposed to be good for gamers and other real time visual processing.
DVD/CD RW means that there is a built in DVD player that will also burn CDs and DVDs.
Windows 7 is an operating system created by Microsoft. Many consider it the best new operating system since XP.
One of the features of the Toshiba Satellite L755 laptop that I find most useful is that you can shoot video clips directly from the operating system through your built in camera.  You don't need to have a separate camera and then try to convert the files from the camera to something you can use in Windows Movie maker. Also, there is no built-in limit as to how long a clip can run.  The web camera application allows you to start filming anytime you like and stop when you choose. The videos can be found in your video folder, and they are ready to  be edited in Windows Movie Maker before you upload them to YouTube.
The Toshiba Satellite L755 is light enough to carry with you everywhere and rugged enough to allow a chimpanzee to use, under close supervision. For a video of Bow using a Toshiba Satellite L755, read this blog entry from Notes from the Pens.
If you buy your Toshiba Laptop through PubWages, you will be making a contribution to Project Bow.
© 2o11 Aya Katz