Milkweed flowers are beautiful, and the milkweed plant is well known for attracting and nurturing butterflies, especially the famous Monarch butterfly  that is renowned for its migration and life cycle.
There are several different
varieties of milkweed
. Common milkweed is grayish lavender colored.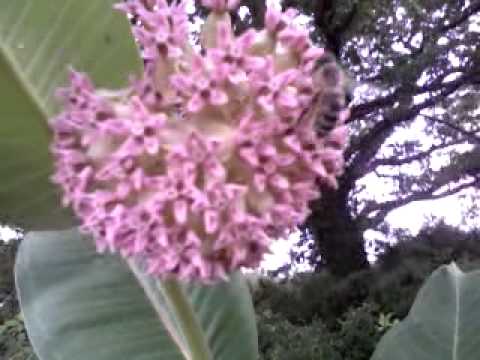 The common milkweed is a duller color than the other varieties but just as attractive to pollinators.
Purple milkweed is a much brighter pinkish purple if planted in richer soils.
When planted in lesser soil, the purple milkweed can look a duller shade of purple, but no less inviting to the bees.
Butterfly milkweed is orange.
All kinds of insects are attracted to the milkweed. Then when it is done flowering, it creates seed pods that carry the seeds for next year's flowers. And the cycle begins again.