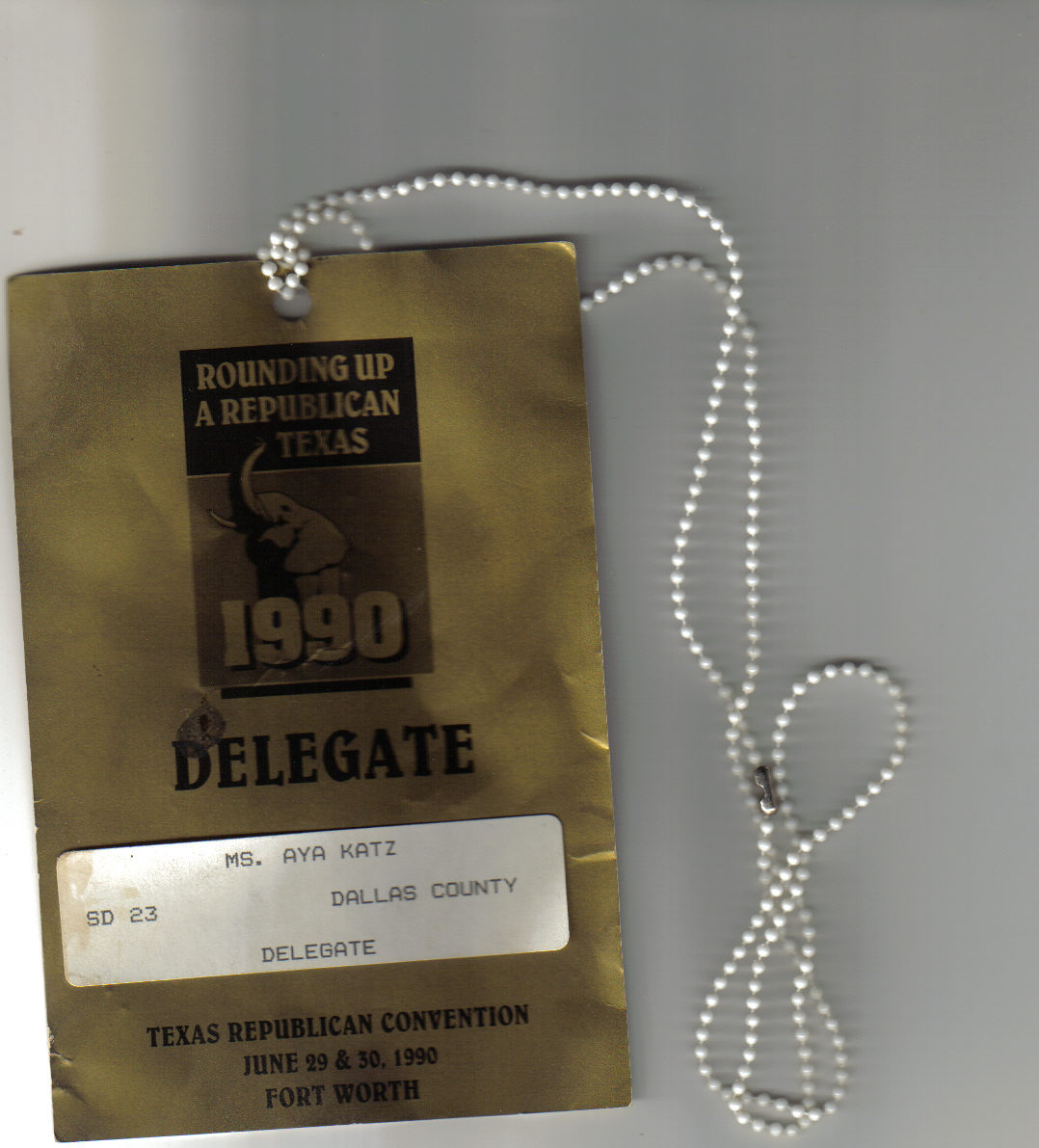 What would a choice by the people look like in a political context? Would it mean that the people, each individually, gather together in rooms, in their own communities, hash out what they would like to vote for, and then send representatives to the next level who carry forward their message?
Or, alternatively, does it mean that the party bosses tell the local leaders what they should stand for, and then the local leaders spread the word further down the line, until every rank and file member in each of the established parties toes the line and mouthes the party platform?
Another way of asking this question is: top down or bottom up? We understand that eventually a mandate will be given as to what is to be done. But where will the mandate come from? The desires of individual citizens or the designs of party organizers?
I am very cynical about the political process, not because I haven't tried to be an active participant, but because I have been to enough political conventions to know that it is mostly top down. The consensus is not arrived at by arguments at the precinct level. The party sends a man to the precinct convention to tell the locals what they are going to decide.
I have always been a believer in free enterprise, religious freedom, individual rights and limited government. There isn't a party that fully represents my convictions, but if there were one, it would probably be the Libertarian Party. But as everyone knows, the Libertarian Party does not have enough members to elect any important candidates. For this reason, libertarian-minded people often try to exercise their rights as citizens by joining one of the two major parties who can elect candidates.
In my case, I usually join the Republican Party, because they are close to me in those values that affect the economy. And we all hope and pray that their social values agenda does not get passed or that it will somehow be overruled by the courts if it does pass.
The first time I went to a precinct convention, I had a list of things I wanted to pass as resolutions, but the man from the party already had his own list, and everyone had been instructed to listen only to him because he came from party headquarters. So as a result of my opposing the party dictates, I was not chosen to go to the district convention, and my exercise of my rights as a citizen before the general election ended there.
The next time I participated in a precinct convention, I made sure to find out who the guy from the party was and to form an alliance with him, agreeing to support his platform, in return for a place at the District Convention. I went to the District Convention, and since I was such a good little soldier, I eventually made it to the State Convention.
I was even allowed to be a delegate on the convention floor – – as long as I did exactly as told, so that we all voted as a block. I did not get to the national convention, because no one in our group did.
But as you can see, as far as exercising any control over party platform, I had absolutely no power. I could speak my mind and get eliminated, or not speak my mind and go on the the next level. But there was no room for self-expression or the meaningful exercise of a vote.
By the time we all get to the polls to cast our vote at the general election, all the important decisions have already been made, and we are asked to choose from one of two parties that we do not support – – or we could vote our conscience and get completely disenfranchised.
But really, weren't we disenfranchised right from the very start?
Copyright 2013 Aya Katz – – Words and Picture