This is the second part of drawing a colored pencil illustration of the Pinnacles up in the San Bernardino Mountains.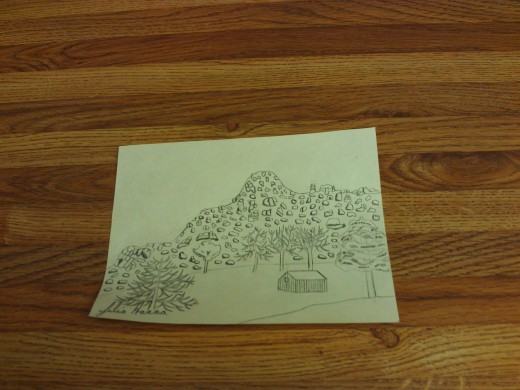 In this phase of the drawing I have finished drawing the boulders on the Pinnacles. The reference photograph and my memory gave me inspiration as to where I placed the boulders. Some of the boulders are in the actual spots, and some are simply drawn in to give the impression of these hills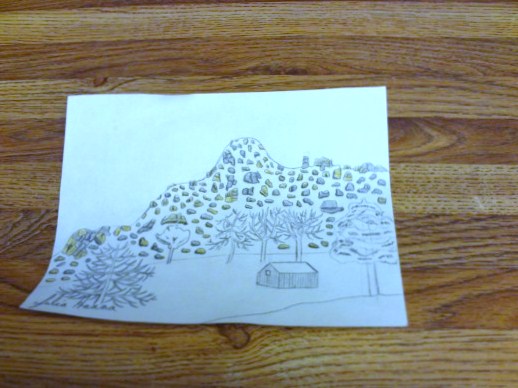 I used beige and gray colored pencils to shade in the boulders on the Pinnacles.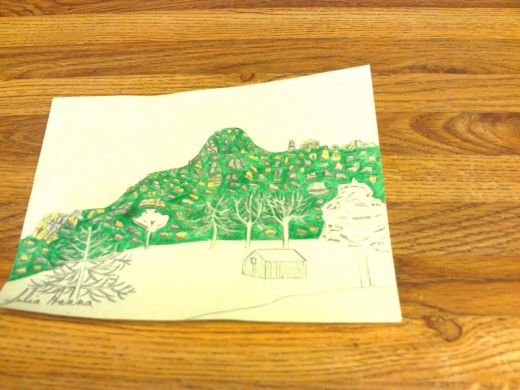 I used a dark green colored pencil to color in the chaparral bushes around the boulders on the Pinnacles.
In the photo above I colored in the trees with a sienna colored pencil.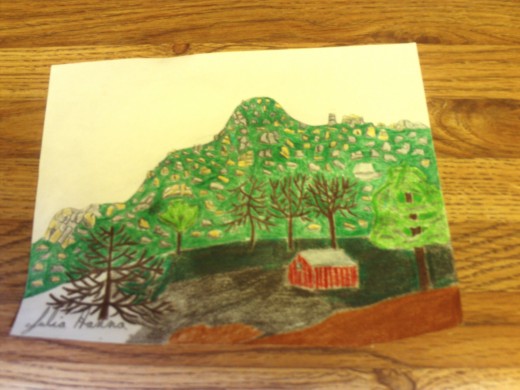 I blended chocolate brown and green together to create the ground near the base of the Pinnacles. Sienna brown was used to create a few lighter shades in the foreground area.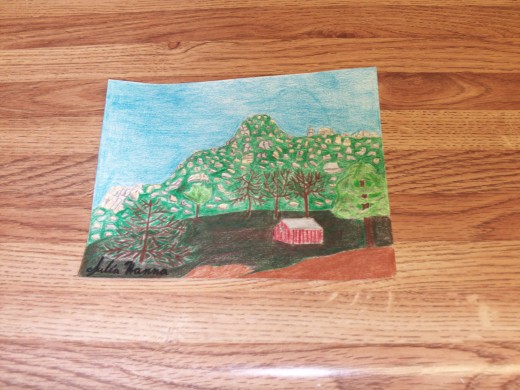 Above is a picture of my completed sketch of the Pinnacles. There was not a real barn in the actual photograph, but I decided to add a barn like structure rather than just having houses cluttering up the view.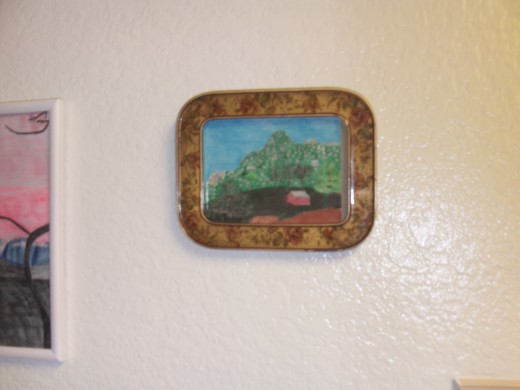 Here is the framed picture of the Pinnacles now hanging on my wall.