What is Vacuum County all about?
Most authors are happy to be asked what their book is about. To me, this is a terrifying question, just like a few other seemingly simple questions: what is your profession, your nationality, your religion, your political affiliation? For those people who have a simple one word answer to each of these questions, summarizing what their novel is about can be accomplished in a paragraph.
For me, it is a trap fraught with pitfalls. If I tell you Vacuum County is a story about a college girl who gets falsely accused of DWI by a sheriff she spurned while driving down a lonely stretch of road in an obscure Texas county and who ends up trapped there against her will, eventually being reduced to the role of a slut, would this be true? Well, yes, in terms of a part of the plot structure, it would be. But if you really wanted to know what kind of novel this is, it would be a complete and total lie. Somebody who bought the book thinking it would be a titillating, mindless romp would be sorely disappointed.
If I told you that this a literary narrative, in which divergent points of view are contrasted and that it's an exercise in polyphony, would this be true? Yes, it would be, but most people who are looking for that kind of book will not be happy with Vacuum County, for a number of reasons. For one thing, literary has been taken as the equivalent of "liberal", and so everybody knows what basic kinds of issues and ideas can be explored in a literary work, and which cannot. Also, if the plot and theme are too well integrated, literary critics might be offended by the facile structure of the narrative. In real life, and in naturalist fiction, nothing works quite like that, and it is just as bad as having poems that really scan to have a plot with regular plot points that builds up to a climax and then releases. "How very phallo-centric of you!" they would sneer.
Okay, so maybe neither of these characterizations are the way to go with this book. Maybe I should just say:"It's a book about a cattle rancher who gets audited by the IRS." But then people would just give me a blank look, because I don't think there is any stereotypical genre that this particular subplot brings to mind.
Which brings us to the issue of genre.
The Problem of Genre Revisited
I have written about genre before. Here is the link:
The real issue to me is why anybody would even be concerned with genre. It's a lot like asking the author to tell you what ingredients he put in the literary pie that he baked, in case you are allergic to some of them.
I like reading all kinds of books, myself. I like detective novels, like those about Donald Lam, and I like science fiction, like Podkayne of Mars. I'll read an occasional romance, like The Scarlet Letter or Wuthering Heights. No topic is beneath me. The only thing I care about is whether it's a good book.
But some people seem to say that they want genre books, not for what's in them, but for the elements they don't want to find there. They seem to say: "I want mystery but not intellectualism." "I want intellectualism, but no unexpected conclusions." "I want a little bit of romance, but nothing that would challenge my views of what is romantic".
For instance, is Vacuum County a mystery? someone might ask. And I could answer truthfully that it is. The mystery in this novel is why it's called "Vacuum County". It is a cultural and linguistic mystery. And you might be thinking, "Oh I know that kind of mystery. It's one of those semiotic books, like The Name of the Rose by Umberto Eco." But you'd be wrong. Eco's book is a historical murder mystery set in a monastery. But all the murders in Vacuum County are solved right from the start. We always know who did it. The mystery is history itself, and how the words came to be the way they are. Is there a genre like that?
Some people buy mysteries, because they are promised that they are allowed to think about a certain level of puzzle, while feeling free to take the entire rest of their known universe as a given. It's not mysteries that they are hankering for, but a safe universe where everything is in its place, except for one stray murder.
Some people buy science fiction, not so they can consider some advanced scientific theory, but so that they can contemplate saving the universe as we know it from evil forces, without having to make any commitment in their minds as to what evil forces are operating amongst us in our society even as we speak.
Some people like books in which good and evil are easy to recognize, or, alternatively, they like thoughtful books that are well-crafted but ultimately lead to no conclusions.Vacuum County is not that kind of book.
I can't really promise the reader that he'll get exactly the same pie he was expecting to get by labeling the pie as lemon meringue, but in the interest of full disclosure, I will fess up and tell you what some of the ingredients are that you are getting when you read Vacuum County.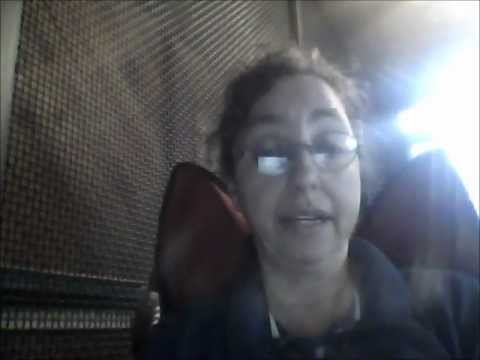 List of Ingredients
10% Biblical Story
Vacuum County is a reworking of a Biblical story whose most important components are found in the first book of Samuel, Chapter 25. It is not a straightforward retelling, but rather uses the characters and situations presented there as a springboard for a "what if" story. What if Nabal hadn't mysteriously died, freeing Abigail to bestow all her property and herself on David? What would have happened to the kingdom of Israel then?
20% local and Federal government
Vacuum County is a story of local government in an out of the way county in the Great State of Texas. It is about the way in which ordinary people interact with their elected officials. It is about the heavy price paid by outsiders who don't live by the rules. It is about what can happen to the quiet life of the entire county, when the long arm of the Federal government is called in to settle a local power struggle.
30% Cultural Legacy of Spanish Explorers
Vacuum County is about the cultural legacy of the Spanish explorers who first arrive in Texas. It is about Álvar Núñez Cabeza de Vaca, his very real historic life, his fictional descendants, and his not-so-fictional — but unautheticated — ancestors. In the process, we get to know about the Carthaginians who explored the Iberian peninsula, when that was a brave new frontier.
40% social interaction across socio-economic, cultural and personality types
Vacuum County explores how people interact across social boundaries of class, education, language and culture. Moral judgments cast by one party on another are reversed and reworked , as the context of each individual reveals a different set of behavioral expectations.
Who Vacuum County is for
What audience is Vacuum County intended for?
Biblical scholars and ordinary Bible readers alike will find familiar ground in Vacuum County. They will enjoy hearing an old story retold, and they will find the new twists intriguing.
Anybody interested in what happened at Mt. Carmel near Waco, Texas in 1993 will want to read Vacuum County. Anyone critical of the Federal government, the IRS, the ATF, and all other entities that use military force against ordinary citizens will be sympathetic to its point of view.
Fans of Álvar Núñez Cabeza de Vaca will enjoy hearing this take on his story. There has been a resurgence of interest in this explorer and in his 'magical' acts of healing while lost among native populations.
New Agers will find Vacuum County alluring. There is an upsurge of interest in primitive religion and homeopathic remedies. Vacuum County touches on these subjects in a very unusual way, weaving the Biblical sources together with pre-Biblical religion, and tying the sacrificial habits of the Phoenicians to the exploits of Cabeza de Vaca to the current day practices and religious observances of people labeled "nuts".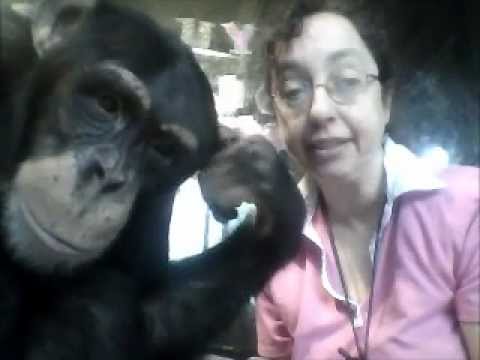 Who is Vacuum County not for?
Is there anyone to whom this book would not appeal? …Well, yes. Vacuum County will not appeal to thoroughly conventional sorts. It is only for those who are capable of independent thought. Not everyone who reads the Bible will enjoy Vacuum County. Those who read their Bible as a narrative will recognize the connection. Those who use it only for ritual will not get the point. Not all right wing militia members will be attracted toVacuum County. If they are in the movement by reason of racial bigotry, this book will not appeal to them. By the same token, not all New Agers or fans of Cabeza de Vaca are going to find this book entertaining. If they are looking for pure fantasy, they are not going to find it here.
Who else will enjoy Vacuum County?
Are there any groups that I haven't mentioned yet that will enjoy Vacuum County? Yes. Anyone who likes good fiction. This is not a patchwork of historical events or a thesis on the nature of justice. Vacuum County is a novel. The old fashioned kind, the kind we had in the nineteenth century, before modernism, naturalism or post modernism. It is a novel like the ones Sir Walter Scott or Nathaniel Hawthorne used to write, before you had to be ashamed of telling a good story and telling it well! Plot, characterization and theme are fully integrated. There is an enormous emotional pay-off! You will be moved!
Conclusion
So, anyway, that's what I think Vacuum County is all about. But, what do I know? I'm just the author. You might decide it's about something else entirely. Give it a read and let me know what you think it's about!
Copyright 2012 Aya Katz
Comments 14 comments
dahoglund 4 months ago from Wisconsin RapidsLevel 7 Commenter
Genre is a commercial thing.They classify a book for marketing to readers who want that particular classification.
JamaGenee 4 months ago from Central OklahomaLevel 7 Commenter
Aya, like you, I don't give a fig about "genre". If a book appeals to me for whatever reason, I'll read it. Now you've made me curious enough about "Vacuum County" to check it out!
Voted up, useful and awesome! ;D
Aya Katz 4 months ago from The OzarksHub Author
Dahoglund, of course, you are right that genre serves a commercial purpose. But it would not be any use at all to booksellers, unless it also meant something important to a significant number of readers.
Aya Katz 4 months ago from The OzarksHub Author
Thanks, JamaGenee! The book goes live on Amazon in two days, on April 19.
SweetiePie 4 months ago from Southern California, USALevel 6 Commenter
I liked Vacuum County, and the mystery of it all really pulled me in. Also, I have a thing for Unsolved Mysteries, Dateline, and who did it stories, so I was sort of mesmerized about why different characters acted this way or that. When it comes to genre I think that is overrated, and many good books have never completely fit into one.
Status: Approved.
 ip: 71.110.227.248
Aya Katz 4 months ago from The OzarksHub Author
Thanks, SweetiePie! I'm so glad you enjoyed Vacuum County. The genre thing is still a bit of a mystery to me.

SweetiePie 4 months ago from Southern California, USALevel 6 Commenter
I am writing the anti-romance novel of sorts because I grew weary of hearing how publishers of that genre think people need to write in a formula. I suppose the novel I am editing might be pigeonholed holed in a genre like chic lit, but my novel does not exactly fit into that. Honestly, I am glad when books are not exactly happy with a genre as a were, it is boring to read too many formulaic books.
Aya Katz 4 months ago from The OzarksHub Author
SweetiePie, I look forward to reading your novel when it is ready. It sounds intriguing.
Aya Katz 4 months ago from The OzarksHub Author
The book has not yet gone live on Amazon, but you can already order it here:
Aya Katz 4 months ago from The OzarksHub Author
You can get it on Amazon now. It went live a day early!
i scribble 4 months agoLevel 1 Commenter
I had to check out this hub to see what you are up to/writing about now! Maybe I'll have time to check out your latest some time this summer. Congrats on completing another book!
Aya Katz 4 months ago from The OzarksHub Author
Iscribble, nice to see you. I hope you enjoy Vacuum County. Come back and share your impressions!
suziecat7 3 months ago from Asheville, NCLevel 5 Commenter
My fiction rarely fits a particular genre. I'll have to check out Vacuum County.
Aya Katz 3 months ago from The OzarksHub Author
Suziecat7, I think many of us have trouble fitting into a cookie cutter mold.
If you do get a chance to read Vacuum County, be sure and come back and share your impressions!