Julia Hanna, otherwise known as Sweetbearies here on PubWages, is a prolific writer and artist. Last night I had the privilege of doing a video interview with her on Skype. Even though she is in California and I am in Missouri, and though we have never met in person, we were able to talk together about her writing, her experiences online and off, her arts and crafts and her novel in progress. Come and meet Julia in this video!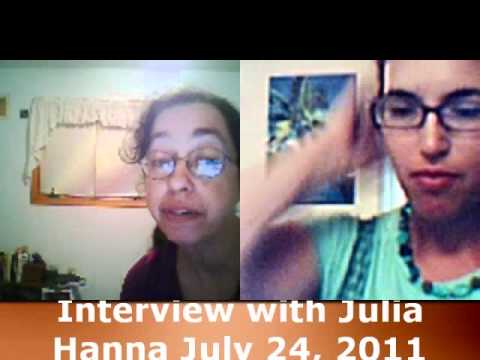 You can read more about Julia and view some of her artwork and crafts at her Sweatbearies site:
I enjoyed talking with Julia online, and I think that the ability to see one another on Skype and share our thoughts with other pubbers is going to change the experience here on PubWages. Video interviews are not just for people who live in the same city, nor are they only open to those who are already extremely well known. We now have the ability to share a conversation with each other despite the distance and without going to great expense. Good conversation and good writing go together, I think, so please take the time to enjoy this talk with Julia. Let us know if there are any follow up questions you would like to ask. We may do this again!