School is starting again soon and many families are looking for ways to get organized.  Also, you might just be an adult who wants to get organized with blogging or book writing, so there are many items that can help you do these tasks.  As a writer and an artist I have found a way in which my two interests merge, and this is with my designs of art inspired notebooks and dry erase boards.  There is just something about an inspiring notebook to write my stories in, and a vibrant erase board to write my schedule on.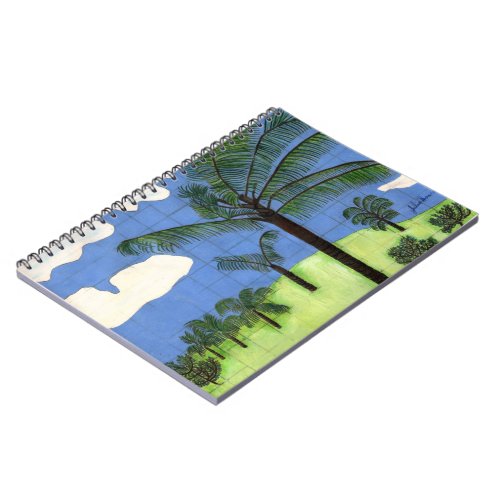 The notebook above features a colored pencil drawing that I created of Hawaiian palm trees, and is perfect for writing down notes, or rough drafts for stories.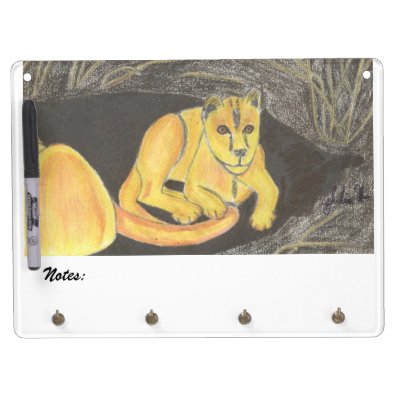 This dry erase board features my drawing of a baby lion and is a great way to record phone numbers, or to-do lists.